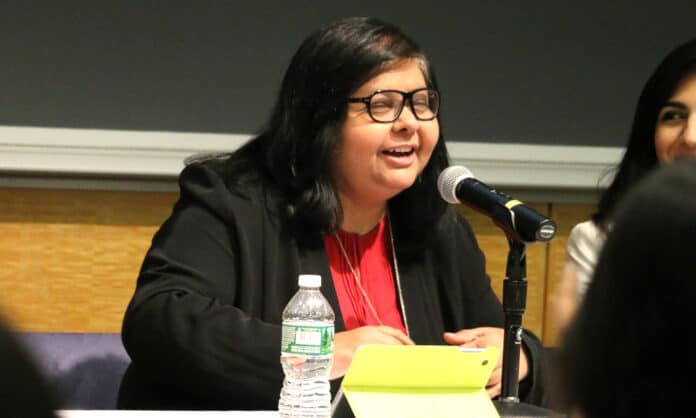 Jehan Ara, the genius behind [email protected] (Pakistan Software Houses Associations) after a period of 20 years has decided to move on, as she resigns from the said association. Jehan Ara in her time in [email protected] has been responsible for developing the [email protected] brand and for creating linkages between [email protected] and local and international partners.
The official announcement was made on her own website stating that she will be moving on from May 1, 2021. Her resignation has been accepted by the Chairman and the Central Executive Committee of [email protected] Jehan has worked almost 3 decades in marketing, communications, and media in Pakistan, UAE, Hong Kong, and the Far East.
Read more: IT industry expresses concerns over the removal of tax exemption
She stated in her statement that for the past 6 years, she has focused on developing and promoting the Pakistan startup ecosystem through The Nest I/O, its flagship startup conference 021Disrupt, and many other community outreach events. Jehan intends to spend her future professional years working on projects that would create the most impact on the lives of people. The 3 areas that she is most passionate about are developing women leaders, facilitation and scaling of women-owned startups, and working with accelerated startups in the fintech, agri-tech, green-tech, health, and edu-tech domains.
In her farewell statement, she also mentioned her aspiring journey, which began from the Startup Insiders initiative that was responsible for motivating many young people into taking the entrepreneurship route, to the [email protected] Launchpad events, to initiating the [email protected] ICT Awards in 2003 and taking many of the tech innovators to the Asia Pacific to compete in the APICTA Awards. Moreover, she also worked on Policy interactions with the government vis-à-vis ICT Policy, the Cyber Crime Bill, Data Protection and Privacy, along with interacting with university students to reduce the gap between the industry and academia.  
"We will start on our new journey from the first of May. Wish us luck. We will need all the help we can get. We will be reaching out too many of you to join us in this new adventure. No doubt you will be as excited as we are to assist us in our mission. Onwards and upwards!", as Jehan ends her statement.