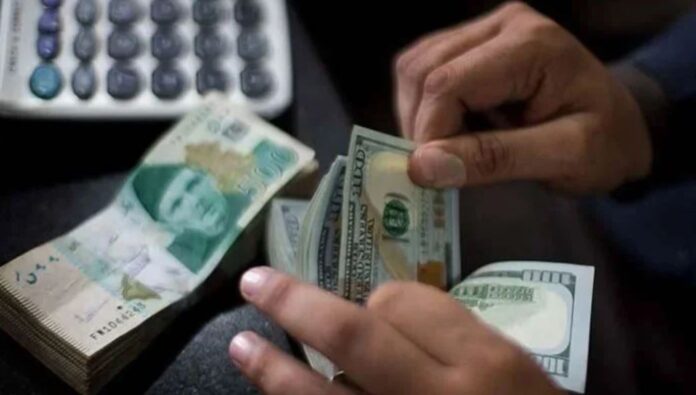 On Tuesday, the Pakistani rupee took another fall in its downward streak against the US dollar, breaching the Rs195 mark in the interbank market to hit its weakest level.  A continuous delay in the receipt of the next tranche of $1 billion from the International Monetary Fund (IMF) is building pressure on the Pakistani rupee. "If the government decides to remove subsidies on petroleum products, the rupee will bounce back," stated AA Commodities Director Adnan Agar, adding that the local unit will remain within the range of 180-185.
Interbank closing #ExchangeRate for todayhttps://t.co/V0LiF62fhX pic.twitter.com/gWAJw1uQ0y

— SBP (@StateBank_Pak) May 17, 2022
PM Shehbaz Sharif Voiced Serious Concern Over the Continuous Decline of Pakistani Rupee 
Furthermore, the government's decision to uphold local oil prices unchanged signaled a decline in the country's finances. On Monday, Prime Minister Shehbaz Sharif voiced serious concern over the continuous decline in the Pakistani rupee against the US dollar and discussed the matter with representatives of exchange companies. According to the Forex Association of Pakistan President Bostan Malik, the growing trade deficit, political instability, and delay in the release of the $1 billion tranches from IMF has mainly contributed to the current fall of the Pakistani rupee.
The Stability in Petroleum Prices is Not Sustainable for Pakistan 
In addition to this, Arif Habib Limited Head of Research Tahir Abbas said that the local currency was worsening day after day due to political and economic uncertainty. "Furthermore, the stability in petroleum prices is not sustainable for Pakistan therefore it is draining the value of rupee against the greenback," he said. "Currently, the local currency is in a freefall mode due to a wide range of factors." He said that Pakistan and IMF are set to begin talks on May 18 and the Pakistani currency will likely see stability after the meetings.
Read more: Pakistani Rupee Further Sinks Against US Dollar Amid Talks With IMF