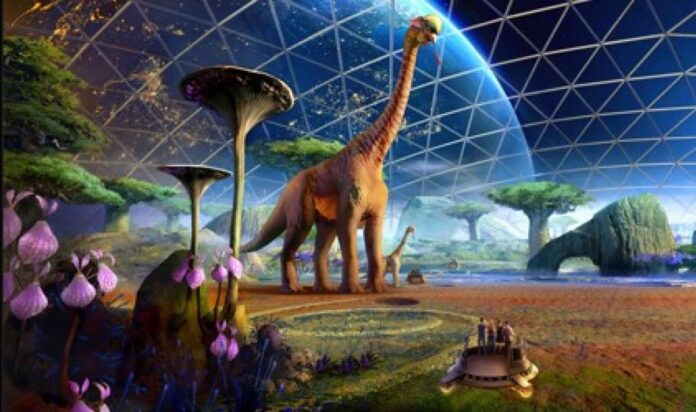 The Capital Development Authority (CDA) has issued a NOC for allowing the opening of Pakistan's first-ever virtual zoo in Islamabad. In this regard, CDA has allotted 25 acres of land to the Islamabad Wildlife Management Board (IWMB). Rina Saeed, the Islamabad Wildlife Management Board chairperson, has also confirmed the development while announcing the distribution of land.
Marghazar Zoo to Become Pakistan's First-Ever Virtual Zoo
The Marghazar Zoo, which was closed two years back upon the orders of Islamabad High Court due to its inadequate practices and woeful condition, is finally coming back to life, as the authorities have decided to transform the site into a virtual zoo to develop unique learning experiences in a digital setting. The authorities have decided to utilize two-thirds of the land for public entertainment, while one-third will be reserved for animal rescue and rehabilitation centers.
Chairperson IWMB, Rina Saeed, has said that two-thirds of the land will be used as an entertainment area where documentaries, animatronic models of animals, a visual gallery, informative 3D shows, high-tech movies, and virtual shows will be displayed. While a rescue and rehab center will be constructed on the other part of the land that will cater to the rescued animals from all over Pakistan and provide them with medical care.
Construction to Begin in Six Weeks
As per the media report, the construction of the virtual zoo will begin in six weeks, and a meeting has been set up in this regard at the CDA headquarters to discuss the concept plan. The IWMB has also submitted a PC-II of PKR 500 million to the planning commission of Pakistan, and people are already excited to witness the zoo in a virtual setting and to experience the use of technological advancements within the country.
Also read: Brazilian Doctors Separate Co-joined Twins with the Help of Virtual Reality