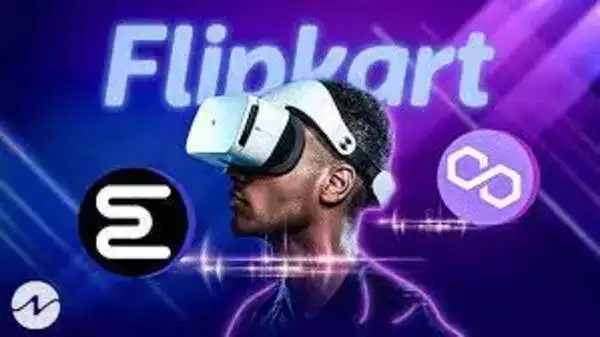 India's e-commerce giant, Flipkart, has launched a metaverse shopping platform called 'Flipverse' the new experience is launched in collaboration with decentralized music and entertainment firm eDAO, where users can buy products in virtual reality that can be accessed through a smartphone without the need for a VR headset.
Flipverse Diwali Sale
The company has launched a pilot test on its Android app for the Diwali sales that has started from Monday, 17th October, and it will end on 23rd October. During this period, users can enjoy a metaverse-style experience by interacting with select brands in a virtual, 3D-style setting. Flipverse will also allow users to navigate through a virtual shopping mall and interact with digital storefronts, and they can also collect supercoins and digital collectibles.
Naren Ravula, VP and Head, Product Strategy and Deployment Flipkart Labs, said in a press statement; "The future growth of e-commerce will be influenced by the immersive technologies of today, and Metaverse is one of the significant revolutions in this arena with immense potential. The launch of Flipverse will continue to have an impact on innovative industries like e-commerce and enhance the customer experience while delivering a gamified and immersive shopping experience, especially in light of the adoption of the metaverse and web3 platforms by multiple brands in India."
More than 100 Products will be Up for Sale
During the Diwali sale on Flipverse, more than 15 brands will participate, and they will be displaying around 100 products. The participating brands include; Puma, Noise, Nivea, Lavie, Tokyo Talkies, Campus, VIP, Ajmal Perfumes, Himalaya, and Butterfly India in the first phase. Sandeep Nailwal, the co-founder of Polygon, stated, "While we have only just begun to scratch the surface of what's possible in the metaverse, we see e-commerce as one of the killer use cases. Combining top brands with Flipkart's e-commerce expertise in a virtual environment stands to revolutionize online retail as we know it."
Read more: WhatsApp Announces In-App Shopping Feature for the First Time with India's JioMart