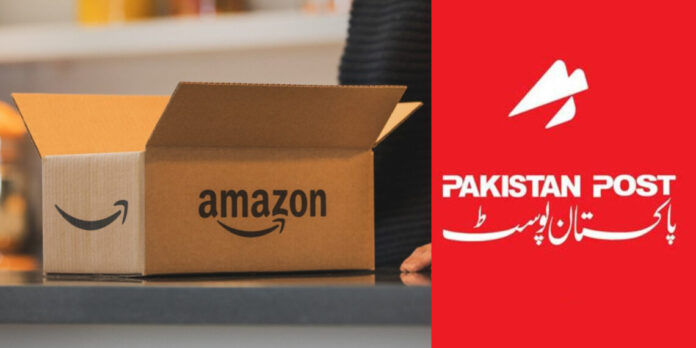 Pakistan Post Office has been officially confirmed as a delivery partner of the e-commerce behemoth, Amazon, as per the endorsed handout.
In the event of this development, the Director-General Post Office has instructed concerned administrators and stakeholders to conclude all unfinished preparations to incorporate their services into Amazon's global platform as soon as possible.
Read more: Trade Development Authority of Pakistan (TDAP) to educate Pakistani sellers about Amazon
Furthermore, through a circular, the Post Office has charged the appointment of senior managers from 9 cities of Pakistan for due facilitation of export-worthy goods from regional dealers and business associates. The circular also directs the Post Office to sign agreements with front firms established overseas that help Amazon's supply network.
In addition to it, the Post Office will prioritize an authorized list of locations for building warehouses in 9 cities including Lahore, Faisalabad, Sialkot, Islamabad, and Karachi. Facilitation stations will be established in the 9 cities by 15th June, subjected to ordinances as per the directions of the government.
Read more: Jeff Bezos to officially step down as the CEO of Amazon on 5th July
Moreover, as per the directions, the post office has been ordered to establish facilitation centers in nine cities including Lahore by June 15. It has also been directed to sign an accord with Mail Motor for three months. The chamber of commerce and trade associations must be trained as to how they could be enrolled as sellers on the platform.
Along with it, the circular directed the post office that for the delivery of packages, agreements should be signed with various airlines.
Image Source: 24 News
Source: ProPakistani