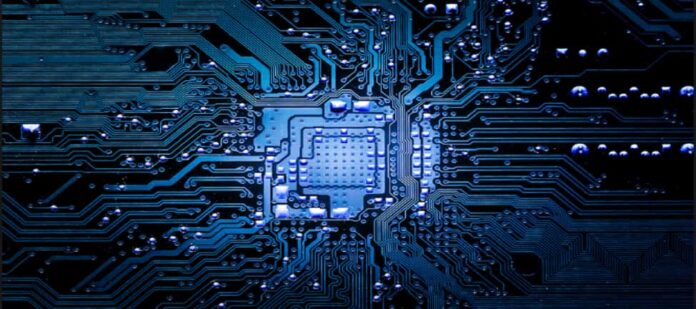 Recently, a report has been issued by the International Labour Organization (ILO), which states Pakistan is the world's third-largest purveyor of technological labor for online services.
The report by ILO informs about the customer pool based in advanced countries, with the United States of America (USA), the United Kingdom (UK), Australia, and Canada as the topmost demanding countries.
"We are glad to share that, as a testament to the abilities of our youth; the ILO has ranked Pakistan as the third-largest contributor for online services globally," tweeted Razak Dawood.
The adviser notified that most of the technical manpower was from the information technology services sector. Razak announced that Pakistan's exports had passed $2 billion sequentially for the fifth month in the current fiscal year 2020-21.
"Our exports for February 2021 (28 days) stand at $2,044 million as compared to $2,140 million for February 2020 (29 days), a decline of 4.5 percent," he said.
He further stated that for the last eight months from July to February 2021 of the current financial year, our exports increased by 4.2 percent at $16,300 million as compared to $15,643 million during July to February 2020.
"We wish to congratulate our exporters for their hard work in earning the foreign exchange for the country and urge them to market their exports even more aggressively," he said.
Software advancement and technology were the most followed professions, and different domains like interpretation, economics, and design, and software developing services were also in tremendous desire.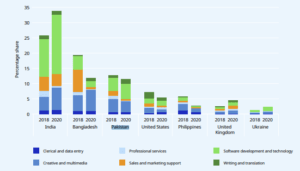 Read more: Daewoo signs MoU with Skywell & Hitachi ABB to launch electric buses in Pakistan
In contradiction to the need for performance on these platforms, the supply of workers belonged largely from a number of growing countries including Bangladesh, India, Pakistan, the Philippines, and Ukraine in particular, aside from the UK and the USA.
The article also shows that the participation of women in online web-based programs for work through 2020 was the lowest in India (21 percent), and reasonably increased in Ukraine (39 percent) and the USA (41 percent).
Source: TechJuice