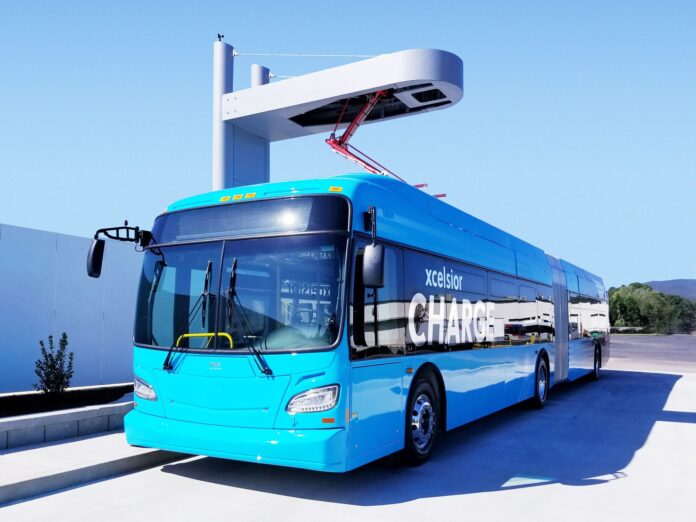 It has been reported that a Memorandum of Understanding (MoU) was signed on Thursday among Daewoo Express Pakistan, China's Skywell Automobiles, and Hitachi ABB Power Grids from Sweden for launching electric buses in Pakistan.
 The Governor of Punjab, Chaudhry Mohammad Sarwar, attending the signing ceremony at the Sweden Ambassador's residence on Thursday, spoke said, "My doors are always open for the business community. When I was in the UK I always lobbied for businessmen and now my doors in Governor House in Lahore are always open for businessmen for discussing any problems they are facing to promote their businesses. I always lobbied for businessmen because they generate jobs and contribute taxes." 
Read more: Mozilla rolls out 'Total Cookie Protection' with Firefox 86
The respective companies will be collaborating to establish a value chain for electric vehicles and charging infrastructure in Pakistan. In addition to it, the project of electric buses will be performed in two phases, including the requirement of electric buses and the establishment of manufacturing plants. The ambassadors of the People's Republic of China, South Korea, Switzerland, and Japan also attended the ceremony. The MoU was signed while the ongoing ceremony concurrently in Pakistan, Sweden, China, and Switzerland connected through web-link.
According to Sameer Chishti, "Daewoo Express has long been the Pakistan market leader in transport. Rolling out environmentally friendly transport is a high priority for us. Our partnership brings together leading companies from Sweden, Switzerland, Korea, Japan, and China to serve Pakistan's people with their expertise and experience. Each of these countries is the global market leader in the electric mobility ecosystem. Hitachi ABB and Skywell are contributing leading-edge technology for building electric mobility ecosystem in Pakistan of electric buses and charging stations, managed and operated by Daewoo Express."
The Federal Minister for Science and Technology, Fawad Hussain Chaudhry also tweeted regarding this matter, highlighting new developments and briefed about the charging arrangement for electric vehicles in Pakistan will boost their usage.
Moreover, Sameer Chishti also emphasized that this latest venture is completely aligned with Prime Minister Imran Khan's explicit compelling idea of a clean green Pakistan. "We are starting in Punjab by coming to Eid, and inshallah we will rapidly cover the entire nation," he appends.
Image Source: Wired