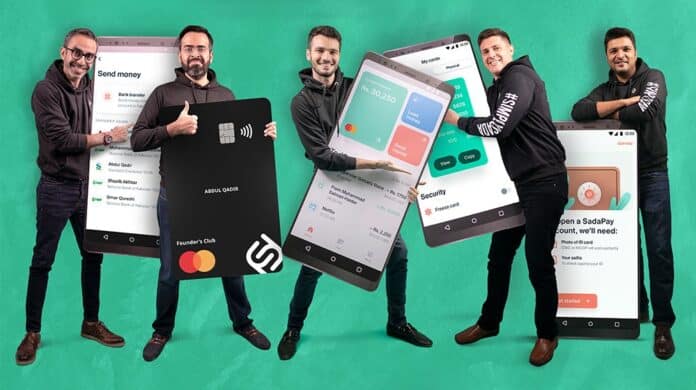 SadaPay, a Pakistani FinTech startup headquartered in Islamabad, has announced securing $7.2 million in the recent seed round, totaling its funding to $9.3 million since its commencement in 2019. The fintech proclaimed in a recent announcement that the seed round was led by New York-based Recharge Capital, Kingsway Capital, Raptor Group, and several other established fintech benefactors also participated in this round.
SadaPay's consumer demand has observed a massive surge in its waitlist registrations exceeding 200,000, this latest funding will enable the fintech startup to further develop its services. The company intends to simply transfer money by eliminating the complicated procedures of banking using modern technology and more satisfying customer experiences.
SadaPay was started by Brandon Timinsky in 2019 to facilitate Pakistan's third-largest unbanked population in the world. As per Timinsky, Pakistan has a thriving smartphone enactment rate and a flourishing unbanked middle class, this scenario provides an ideal combination making it one of the best locations for developing fintech in the world.
Read more: SadaPay permitted by SBP to Begin it's Pilot Operation from 2021
The statement by Brandon further informs that Pakistan is the fifth most populated nation in the world but has the third largest unbanked population after the countries, China and India. He believes that the country is at an inflection point for digitization, "Pakistan has a refreshingly progressive regulator, a burgeoning unbanked middle class, widespread smartphone adoption, and over 70% of the population is under the age of 35. We believe that a combination of factors makes Pakistan one of the best places for emerging fintech in the world, and we are excited to be a leader in that ecosystem."
The founder also mentions that SadaPay does not bear the high costs of operating the physical infrastructure of conventional banks, it transfers those gains to its customers in the shape of free financial services. The startup will generate revenues from its premium product offerings such as merchant services and remittances, he said.
In addition to it, SadaPay is in direct connection with NADRA's database which enables the company to instantly verify a user's identity anywhere in the world.
Source: MenaBytes