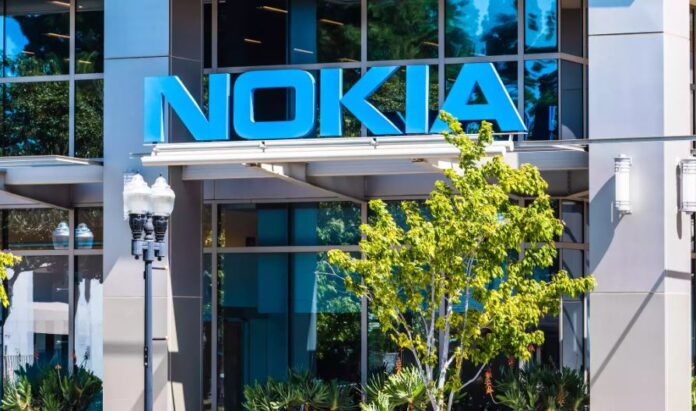 Telecoms accessories manufacturer, Nokia is now suspending its business operations in the Russian market. The CEO stated the company is going a step further than rival Ericsson, which also announced on Monday that it was indefinitely suspending its business in the country. Hundreds of foreign corporations are suspending their business activities in Russia following its Feb. 24 invasion of Ukraine and after Western sanctions were imposed against Moscow.
Nokia to Exit Russian Market Due to Current Circumstances 
While several sectors, including telecoms, have been exempted from some sanctions on humanitarian or related grounds over the Ukraine crisis, Nokia stated it had decided that leaving Russia was the only option. "We just simply do not see any possibilities to continue in the country under the current circumstances," CEO Pekka Lundmark said in an interview. He added that Nokia would continue to support clients during its exit, and it was not possible to say at this stage how long the withdrawal would take.
Nokia is applying for the applicable licenses to support clients in compliance with current boycotts, it said in a statement. Both Nokia and Ericsson made a low single-digit percentage of sales generated in the Russian market, where Chinese firms such as Huawei and ZTE have a larger share. Nokia does not expect this decision to affect its 2022 outlook but said it would direct to a provision in the first quarter of about 100 million euros ($109 million).
Nokia Will Provide Necessary Support to Maintain the Networks
In an official statement, Nokia stated, "For humanitarian reasons, Western governments have expressed concerns about the risk of critical telecommunication network infrastructure in Russia failing. They have also emphasized the importance of ensuring the continued flow of information and access to the internet which provides outside perspectives to the Russian people. Therefore, as we exit Russian market, we will aim to provide the necessary support to maintain the networks and are applying for the relevant licenses to enable this support in compliance with current sanctions."
Read more: Intel Has Now Suspended All its Business Operations in Russia Over Ukraine Invasion