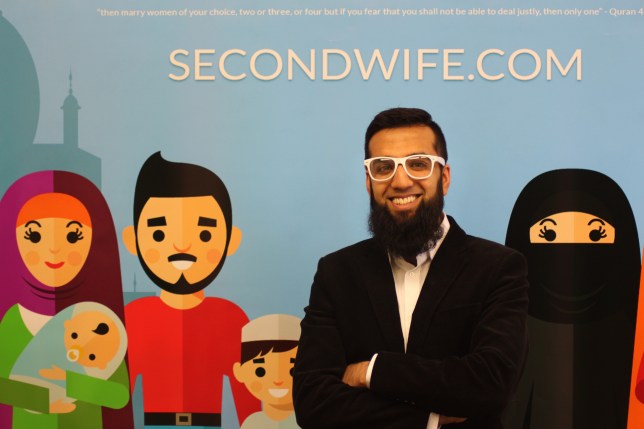 There are many websites and mobile applications through which men and women can chat and meet. These are called 'dating sites or apps and their users can marry each other if they wish. Azad Chaiwala is a British-born Pakistani citizen, introduced a similar website four years ago and called it 'SecondWife.com'. 
According to the Azad Chaiwala, the website generated the spotlight due to its unusual name, and its creator has been reprimanded in the UK for its legitimacy, and recently on Pakistani social media platforms. Moreover, they have also recently developed its mobile application along with its website. 
In an interview, he said the website was originally created for "Muslim men residing in the UK and the West" so that they could legally fulfill their desires. From his point of view, "Islam allows men to have more than one, that is, four marriages at a time, and this practice of Sunnah needs to be restored." He further stated that he has lived in western countries and has observed that both men and women have the freedom to have a relationship with whoever they like, but Muslim men cannot.
Read more: Students from Karachi have developed an app for the blind, to assist them in walking in public areas
The founder also claims that there are more than four lakh enrolled men and women on SecondWife.com, most of who belong from Western nations, particularly the United Kingdom, the United States, Canada, and the United Arab Emirates. The number of listed users from Pakistan is about 2300. As per Azad Chaiwala, the cause for the drop in numbers from Pakistan is that Pakistan was not the center of his website. 
In addition to it, the website has been massively criticized on social media, particularly by women. Azad Chaiwala believes he is not compelling anyone to remarry. According to him, through SecondWife.com, he is only giving an opportunity to those who want to do so and are able to meet the requirements for it.
Read more: LUMS Students build an app 'Lahori Khoji' that provides guided tours of Lahore's Walled City