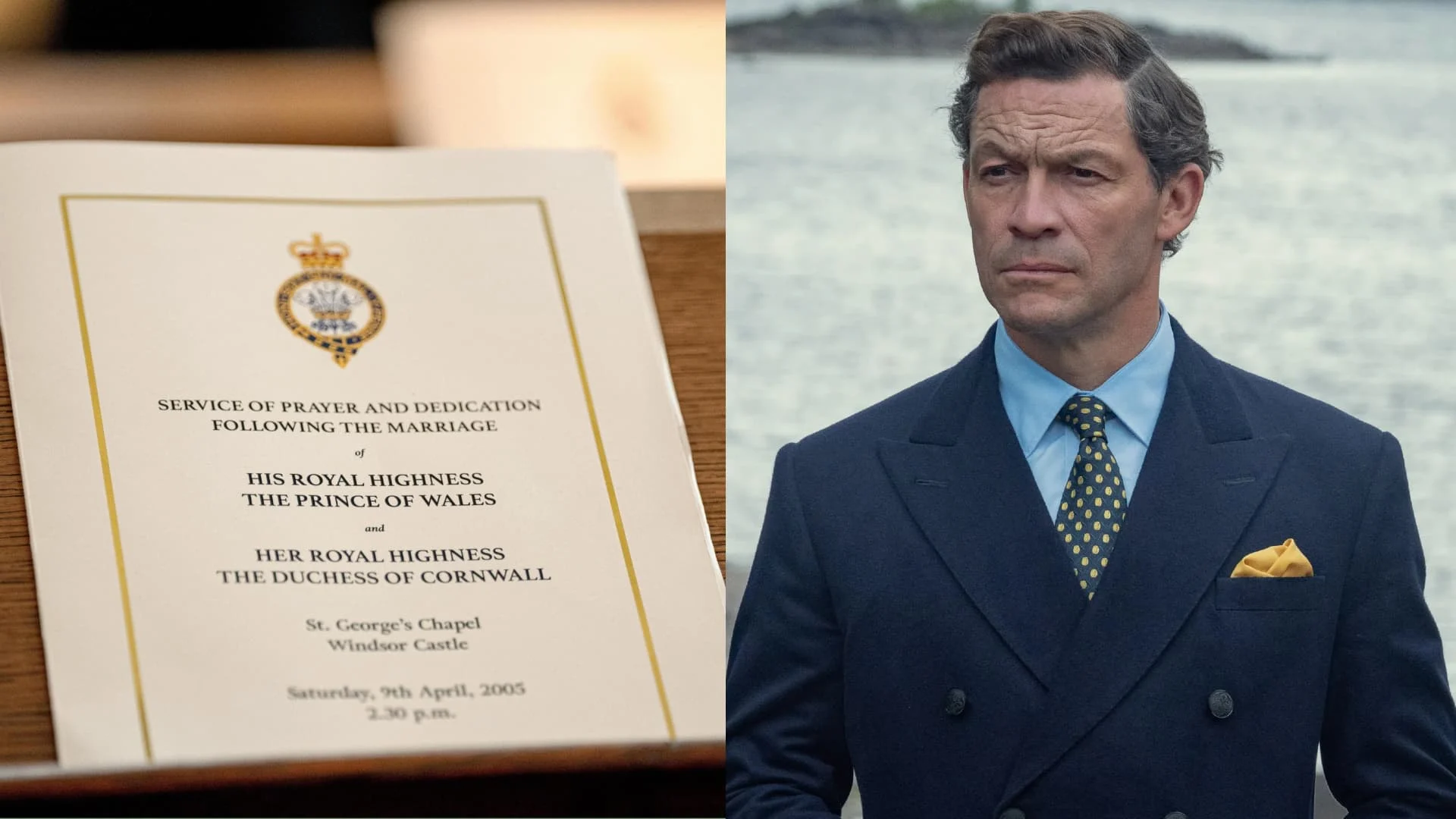 As the much-anticipated final season of "The Crown" approaches, Netflix has offered a tantalizing glimpse into what viewers can expect. This acclaimed series, which has been captivating audiences since its debut in 2016, showcases the intricate lives of the British Royal Family. In its sixth and concluding season, set to premiere later this year, "The Crown" promises to deliver another compelling chapter of history, including the portrayal of an important royal event.
After six seasons, seven years and three casts, @TheCrownNetflix comes to an end later this year.

We'll be back with more soon, but here's a hint at what's to come in our final season. pic.twitter.com/zHbeqEqqWv

— Netflix UK & Ireland (@NetflixUK) September 4, 2023
Charles and Camilla's Wedding Takes Center Stage
While "The Crown" has masterfully chronicled the British monarchy's journey, its sixth season will shine a spotlight on a pivotal moment in recent royal history: the wedding of Prince Charles and Camilla Parker-Bowles. This union, which transpired in 2005 at St George's Chapel in Windsor Castle, marks a turning point in the saga of the British Royal Family.
The decision to feature this event shows the series' commitment to portraying key moments and relationships within the monarchy. Queen Elizabeth II, Charles's mother, was initially reported to have disapproved of the relationship between her son and Parker-Bowles, given the controversy it generated. This discord within the royal family and the wedding itself will undoubtedly provide viewers with a deeper understanding of the challenges faced by the monarchy during this period.
The Crown Season 6: A Wedding that Shaped Royal History
Charles and Camilla's wedding is not just a significant event for "The Crown" but also a pivotal moment in real-life royal history. Following Princess Diana's tragic death in 1997, Charles and Parker-Bowles's relationship became increasingly public, causing a decline in Charles's popularity among the British public.
However, over time, Parker-Bowles transitioned from being a controversial figure to being recognized as the future queen consort. Their legal marriage in 2005 was a significant step in this journey, and it will be fascinating to see how "The Crown" portrays this transformation on screen. The wedding itself holds special significance for the show's cast and crew, as it was the final scene filmed for the ensemble. With talented actors like Imelda Staunton as the Queen and Jonathan Pryce as Prince Charles, "The Crown Season 6" promises to offer viewers a captivating and historically rich portrayal of this important chapter in the British Royal Family's story.
Also read: Netflix Drops 'The Crown' Season 5 Trailer; Humayun Saeed to Play Lady Diana's Love Interest