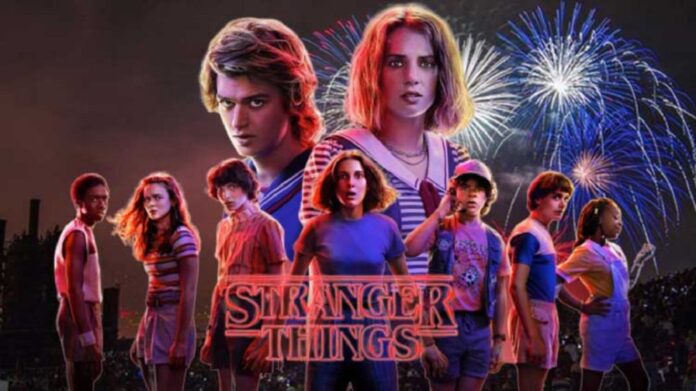 The video-streaming platform, Netflix, was unavailable for a brief period just after the release of Stranger Things Season 4, Volume 2. According to Downdetector.com, which tracks outages on websites, the user reports of problems with Netflix spiked at around 3 a.m. ET — the moment when the final two episodes of "Stranger Things 4, Volume 2 went live on 1st July 2022.
Stranger Things fans flood the internet with memes
Netflix is primarily renowned for broadcasting entire seasons at once, but recently it has been experimenting by dividing episodes into "volumes" to maintain the interest of the subscribers over longer periods. The premiere of the first seven episodes of Stranger Things Season 2 was shown on the 27th of May while the last two episodes of the season were released on Friday which crashed the streaming platform. Numerous fans shared their disappointment about the Netflix crash on Twitter sharing their reactions via tweets:
I did not just count down the seconds like it's New Years for Netflix to crash #StrangerThings pic.twitter.com/uP6Vylac6p

— idk (@squidwardsprof1) July 1, 2022
i know my netflix didnt just fucking crash after i waited until THREE IN THE MORNING. #StrangerThings #StrangerThings4 pic.twitter.com/65i7UTV7Na

— London??‍♀️ (@iheartlondy) July 1, 2022
I did not stay up this late just for netflix to crash #StrangerThings pic.twitter.com/RJ2AObUDG5

— ? (@alishabeaulieu) July 1, 2022
me rn after waiting for volume 2 all night just for netflix to crash #StrangerThings pic.twitter.com/WEL2K7RjbE

— Lili?? (@slutforbooks13) July 1, 2022
i knew it would crash netflix let me in!!??? pic.twitter.com/PkosH8ViNZ

— st4 spoilers! (@euphorichotch) July 1, 2022
Stranger Things Season 4 becomes Netflix's top English language TV Season
Stranger Things Season 4 broke all the previous Netflix audience records by becoming the biggest opening weekend for an English-language series on the streaming platform, garnering ​​286.7 million hours of viewership. It has broken the record of the second season  Bridgerton has gained the opening weekend record for the most-watched English-language series in its first 28-days on the platform.
Read more: Netflix Announces Squid Game As the Biggest Ever Series at Launch with 111 Million Views