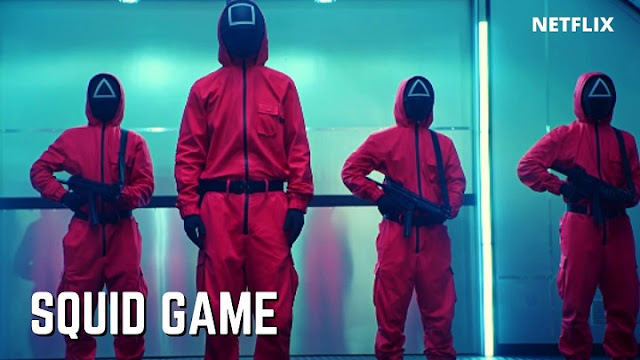 On Wednesday, popular streaming platform, Netflix announced that its Korean language show 'Squid Game' has become its biggest ever series at launch to date after the survival drama hit the mark of 111 million views in less than a month since its premiere.
Squid Game Surpasses Previous Records Set by Bridgerton
The Korean show, directed by Hwang Dong-hyuk, premiered on Netflix on September 17. "Squid Game" has surpassed the record set by Netflix's Regency period series "Bridgerton", an English language series, which reached 82 million accounts in its first 28 days, attaining the title of biggest ever series at launch.
The Biggest Ever Series at Launch Reached 111 Million Fans 
"Squid Game has officially reached 111 million fans — making it our biggest series launch ever!" a tweet on Netflix's official account read.
The nine-episodes show pursues 456 people grappling with debt in Seoul who sign on to play a series of violent competitions based on Korean children's games, the winner of the game will receive 45.6 billion won (USD 38 million).
Similar to the Oscar-winning Korean language film "Parasite", directed by Bong Joon-ho, the show has been praised for highlighting the widening distance between the 'haves' and 'have nots.
Read more: The South Korean ISP Sued Netflix over Excessive Bandwidth Usage by Squid Game
The biggest ever series at launch, Squid Game has further drawn attention for its bright and fantastical production design by Chae Kyung-sun; the green and pink tracksuits worn by the participants and the game referees have initiated a merchandise race, and 'dalgona', the Korean sweet at the center of one of the games in the contest, has grown into a global trend.
SK Broadband Sued Netflix For Squid Game Increasing Network Traffic 
As per reports, the demand for the show in South Korea led to a surge of network traffic which prompted SK Broadband to file a lawsuit against Netflix, soliciting financial damages to pay for increased broadband usage and maintenance expenses associated with the show.
A phone number used in "Squid Game" belonged to a private resident who informed receiving up to 4,000 calls each day from people. After the user raised this problem, Netflix said they would edit the show to remove the number, reports stated.
Source: The Verge