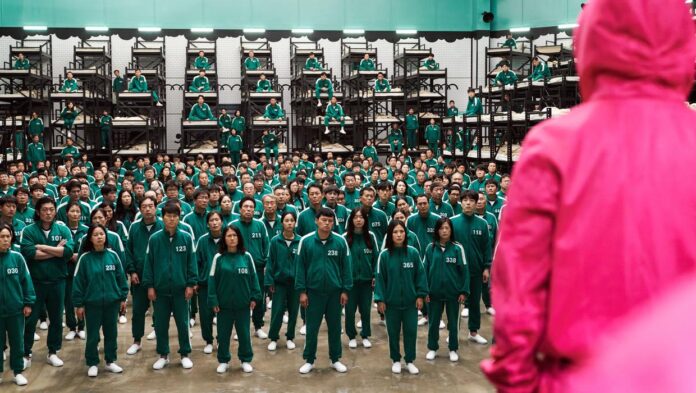 Netflix announced a ten-episode competition series called Squid Game: The Challenge, based on Netflix's hit Korean series, Squid Game. The company said that the winner will get the largest lump sum cash prize in reality TV history i.e, $4.56 million.
Do you want to play a game? Enter to join Squid Game: The Challenge at https://t.co/MaXfZnqmvb pic.twitter.com/6gYLXlplDC

— Netflix (@netflix) June 14, 2022
How to apply for 'Squid Game: The Challenge' competition
Although Squid Game is a Korean series, but, for the competition, Netflix is demanding only English-language speakers with a minimum age of 21 years, the ability to film for up to four weeks in early 2023, a valid passport for potential filming travel, two recent photographs, and no professional affiliation to All3 Media Group and/or Netflix (either as an individual or immediate relative).
The candidate is also required to attach a two-minute video along with the application explaining who they are, why they want to be on Squid Game: The Challenge, and what they would do with the cash prize if they won. "Squid Game: The Challenge" follows contestants as they compete through a series of games inspired by the original show. According to the casting call; "Now you too can compete against others for a lot of money. Granted, the games aren't a fight to the death. In this game, the worst fate is going home empty-handed."
The series director has approved the project
Brandon Riegg, Netflix VP of unscripted and documentary series has published a news release in case people are unsure whether Squid Game's director is on board with this project or not, he said; "Squid Game took the world by storm with [director Hwang Dong-hyuk's] captivating story and iconic imagery and we're grateful for his support as we turn the fictional world into reality in this massive competition and social experiment. Fans of the drama series are in for a fascinating and unpredictable journey as our 456 real-world contestants navigate the biggest competition series ever, full of tension and twists, with the biggest-ever cash prize at the end."
Read more: Netflix Officially Announces Season 2 of Squid Game