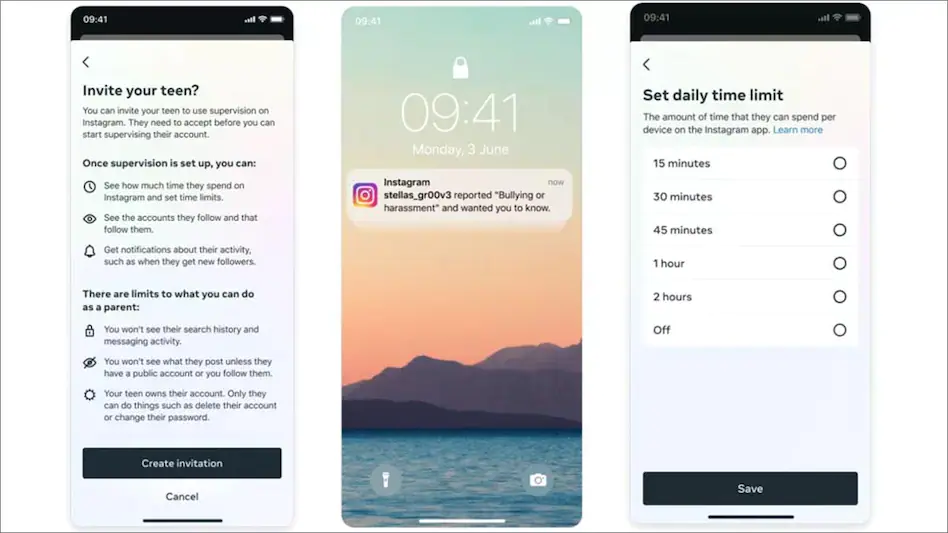 Meta has rolled out new tools for parents that will allow them to supervise their kids' Instagram. In March, Meta unveiled that it is working on parental supervision by adding new resources for parents that encourage dialogue to help foster positive online experiences for teens.
Instagram's new tools for parents to supervise the teens
The new tools released for Instagram will let parents and guardians to:
Send invitations to their teens to initiate supervision tools. Initially, only teens could send invitations.

Set specific times during the day or week when they would like to limit their teen's use of Instagram.

See more information when their teen reports an account or post, including who was reported, and the type of report.
Meta said; "We're also continuing to add features to help teens better manage the time they spend on Instagram with new nudges and reminders to use our Take a Break feature." The company mentioned that these tools are only available in the US for now, but they will be rolled out in the UK, Japan, Australia, Ireland, Canada, France, and Germany later this month while the new tool for parents will roll out globally by the end of the year.
Meta is facing eight lawsuits over allegedly harming young users
Meta is facing multiple lawsuits alleging the company hasn't done enough to prevent psychological harm to its young users and is exploiting them for profit. The lawsuits allege that Meta designs its products to keep users addicted to their platform.  Andy Birchfield, an attorney with Beasley Allen Law, said; "These applications could have been designed to minimize any potential harm, but instead, a decision was made to aggressively addict adolescents in the name of corporate profits. The defendants knew that their products and related services were dangerous to young and impressionable children and teens, yet they completely disregarded their own information."
Read more: Facebook Lands in Hot Water due to Instagram's Internal Teen Research Leak