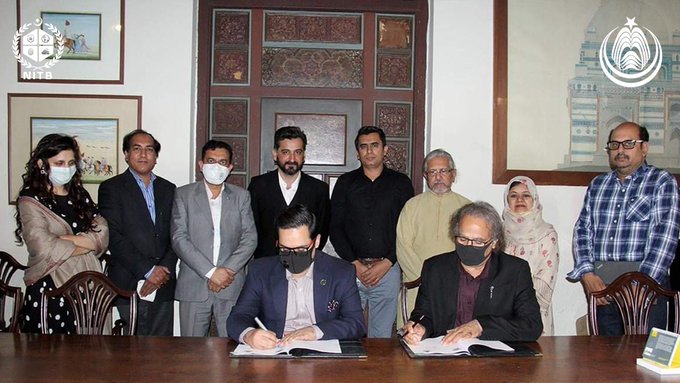 National Information Technology Board (NITB) announced on Tuesday about signing a Memorandum of Understanding (MoU) with the National College of Arts (NCA). The contract was signed to implement an E-office suite in both NCA Lahore and NCA Islamabad.
NITB post on Twitter says: "After setting a benchmark in Islamabad, National Information Technology Board E-office is all set to be implemented in Lahore as well. A contract has been signed between the National College of Arts and the Director-General of NITB for the implementation of E-office"
It is said that the operation has been successfully rolled out in Islamabad and now is all set to achieve a new milestone in Lahore.
NITB has designed an application called E-office for all the government institutes out there. The idea behind bringing such an application into existence is to go paperless by introducing electric administration and to ensure effectiveness and transparency in the various functional areas relating to the government.
The app is an advanced solution for all the obsolete methods of file handling and documentation. The app can share all relevant files with respective users and also save their data accordingly.
The government has decided to digitize all the governance processes across all government institutions. For this purpose, the government has recently decided in a bid to roll out the system in all 31 ministries that operate under the government. This is yet an ongoing process. The implementation of E-office is distributed in 6 levels, level 6 being the highest level of implementation.
As per the current statistics level, 4 has been attained by the MoITT (Ministry of IT), PSEB (Pakistan Software Export Board), Board of Investment, and NITB National Information TEchnology Board itself. No other government institution has been able to achieve more than level 4 as yet.
Image Source: Techjuice
Read More: Pakistan's first-ever Crypto Advisory Committee formed in KPK