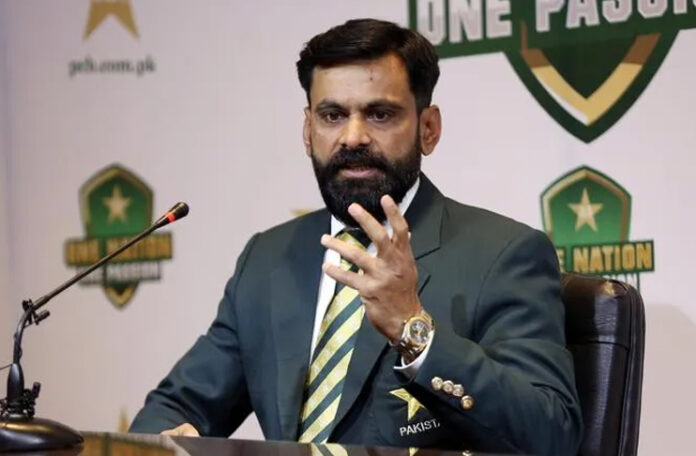 Former cricketer Mohammad Hafeez has made serious allegations against the Board of Control for Cricket in India (BCCI), claiming they intentionally provided used pitches to Pakistan in the ICC World Cup 2023. Muhammad Hafeez's allegations have sent shockwaves through the cricketing world, raising concerns about fairness and impartiality in the tournament.
Muhammad Hafeez's Allegations Against BCCI
Hafeez's claim centers around the pitch used in the game between India and Australia in Chennai. He predicted that this same pitch would be used for the Pakistan-Afghanistan match at the same venue. In that match, Australia was bowled out for just 199 runs, and India also faced difficulties in chasing the target. Hafeez suggested that this is part of a deliberate strategy by India to hinder Pakistan's progress in the tournament.
"Pakistan is being given used track for some purpose. The pitch used during the game between Australia and India has been kept free for one of the games of Pakistan. It won't be used in other matches as it's for the upcoming Men in Green for a specific reason," he asserted. These claims indirectly point to India's intention to prevent Pakistan from reaching the semi-finals.
Controversy in the World Cup
Hafeez's allegations add to the ongoing controversy surrounding the ICC World Cup 2023. Earlier, he questioned whether the ICC was truly organizing the event or if the BCCI was exerting significant influence over it. Hafeez even shared screenshots comparing pitch conditions in different matches, suggesting discrepancies that might indicate the BCCI's influence.
In response to these allegations, cricket commentator Aakash Chopra explained that pitches at the same venue can behave differently due to varying soil compositions. He pointed out that pitches made with different soil components can result in significant variations in behavior, thereby offering a possible explanation for the pitch conditions during the tournament.
Brother, the square at Chennai (and at many other stadia in India) have pitches made with different soil now. Red-Black and mixed. As you'd know…pitches made with different soil component will play differently. Therefore, don't be surprised if the pitches behave radically… https://t.co/FNaM3cIghy

— Aakash Chopra (@cricketaakash) October 13, 2023
Also read: Pakistani Cricketers Unite in Support of Palestine During ODI World Cup 2023