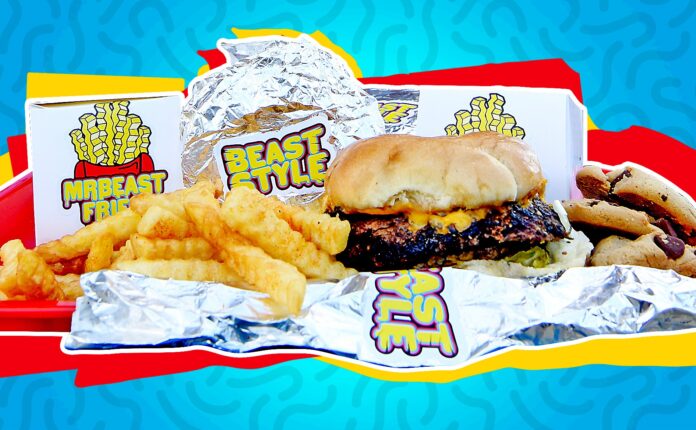 YouTuber Jimmy "MrBeast" Donaldson, famous for his philanthropy and eccentric stunts, finds himself entangled in a legal battle with Virtual Dining Concepts (VDC), the firm behind the MrBeast Burger chain. The dispute centers around alleged "bullying tactics" and the quality of the burgers, with both parties presenting their contrasting viewpoints.
MrBeast Burger's Rising Fame and the Lawsuit
MrBeast Burger's inception in 2020 attracted widespread attention and acclaim, riding on Jimmy Donaldson's immense popularity as the biggest YouTuber worldwide. However, the venture now faces turmoil as Donaldson seeks to terminate the arrangement with VDC, asserting that the partnership has tarnished his reputation. The legal action filed in New York accuses VDC of failing to uphold burger quality, leading to complaints from customers about the edibility of the burgers. Donaldson claims that the brand's association with subpar food is negatively impacting his personal brand.
VDC's Rebuttal and Accusations
In response, Virtual Dining Concepts vehemently refutes Donaldson's allegations, describing his lawsuit as "meritless" and "riddled with false statements." VDC contends that the joint enterprise has significantly contributed to MrBeast's notoriety and fame. They accuse Donaldson of employing "bullying tactics" to gain a larger stake in the company, only resorting to legal action when their refusal thwarted his attempts. "When VDC refused to accede to his bullying tactics to give up more of the company to him, he filed this ill-advised and meritless lawsuit seeking to undermine the MrBeast Burger brand and terminate his existing contractual obligations without cause," said the company.
VDC emphasizes its commitment to improving quality and customer satisfaction, attributing any negative reviews to a minority of customers. "We extend our sincere appreciation to our customers, market partners, vendors and employees for all of their past, present and future support. VDC will continue to help the restaurant industry as we work to promptly resolve this unfortunate dispute," reads the official statement from Virtual Dining Concepts.
Also read: MrBeast Sues Ghost Kitchen Over Inedible Burgers