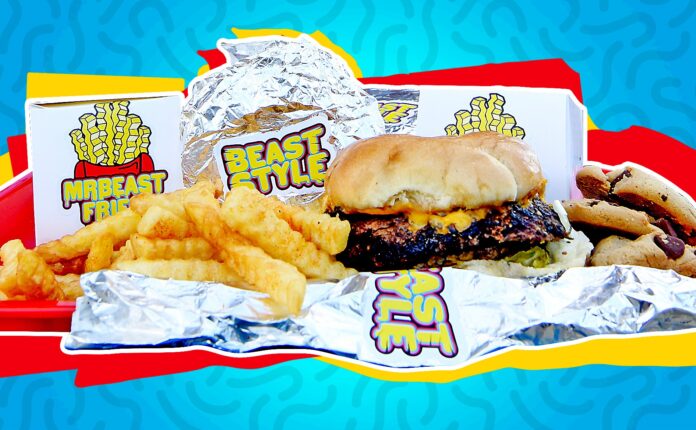 YouTube sensation MrBeast, also known as Jimmy Donaldson, has found himself in a legal dispute with Virtual Dining Concepts (VDC), the ghost kitchen managing his delivery-only fast food chain, MrBeast Burger. Allegedly, the food service prioritized rapid expansion over quality, leading to subpar food that has damaged MrBeast's brand reputation. The creator has taken legal action, seeking to terminate the licensing agreement and shut down the business.
MrBeast Sues Ghost Kitchen (MrBeast Burger) for Damaging His Brand
Numerous reviews have surfaced, criticizing the quality of MrBeast Burger's offerings, with customers describing the burgers as "inedible" and "revolting." Complaints included raw meat, cold fries, missing ingredients, and orders that were never delivered. The ghost kitchen's failure to maintain quality and consistent branding has reflected poorly on MrBeast's name, prompting him to take legal action.
@MrBBSupport @MrBeastBurger @MrBeast Getting raw meat in these burgers is becoming a common occurrence which is a HUGE issue. This is from my burger which I was about to eat an hour ago. Money wasted and a huge shame. pic.twitter.com/Jkr9IjpHOK

— surviving (@Orlando_Brendan) March 1, 2021
MrBeast's lawyers claim that VDC ignored his efforts to address quality issues and that he hasn't received any royalties despite being owed. Moreover, the ghost kitchen allegedly used his branding and registered trademarks without consent. VDC's reluctance to support brick-and-mortar restaurants, favoring its profits over the success of its partners, further fueled the legal dispute. The lawsuit also alleges that VDC used the MrBeast name to attract other celebrities.
The Impact of the Legal Battle on Ghost Kitchens
MrBeast Burger's partnership with VDC was formed in response to the COVID-19 pandemic, aiming to provide delivery food options for fans and support struggling restaurants during a time when in-person dining was restricted. Ghost kitchens, like VDC, operate with a small physical footprint and rely on delivery services such as DoorDash and Uber Eats. Despite the legal challenge, ghost kitchens are expected to continue operating, offering entrepreneurs an alternative way to launch restaurants.
We open our first Beast Burger in 10 minutes and there is 10,000+ people already in line ????

I feel pretty good about serving all you but anyone else coming idk maybe come tomorrow/later tonight haha pic.twitter.com/TncCGHgqqp

— MrBeast (@MrBeast) September 4, 2022
Also read: MrBeast Sets Record by Becoming the First to Reach 1 Million Followers on Threads