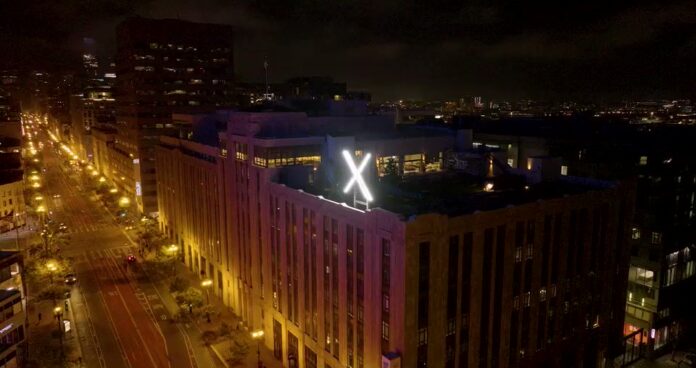 Twitter's ambitious rebranding effort to become 'X' has faced a setback as the company was compelled to remove the massive and flashy X logo displayed at its San Francisco headquarters. The orders for the removal of the X logo from Twitter HQ came after objections from nearby residents and the city's complaints about the structure's lack of proper permits and safety concerns. The hasty installation and subsequent takedown of the X logo have raised eyebrows and drawn attention to the company's rebranding efforts.
Unauthorized X Logo on Twitter HQ Sparks Controversy
The X logo's abrupt appearance on Twitter's headquarters raised concerns among residents and authorities alike. Erected with sandbags, the flashy sign drew attention and criticism from the local community. Twitter's stance of considering it a temporary lighted sign for an event was met with skepticism, as inspectors attempted to access the roof but were met with uncooperative from the company. The San Francisco Department of Building Inspection and City Planning took notice, leading to a notice of violation for the building's owner.
Rebranding Challenges
The Department of Building Inspection received numerous complaints about the unpermitted structure, with worries focused on structural integrity and illumination. The lack of proper permits for both the installation and removal of the X logo led the department to impose fines on the building's owner. Additionally, inspection and investigation costs incurred by the department would also be covered by these fines.
Elon Musk, the owner of Twitter, had previously referred to the logo as an "interim" one, intended to be temporary while the company worked on a more permanent logo to replace the former bird logo. However, the unauthorized installation and subsequent removal of the X sign have added unexpected challenges to the company's rebranding process. As Twitter transitions to 'X', they are also making changes in their terminology, renaming "tweets" to "posts" as part of the rebranding efforts.
Also read: Twitter Transforms into X; Elon Musk Unveils New Logo