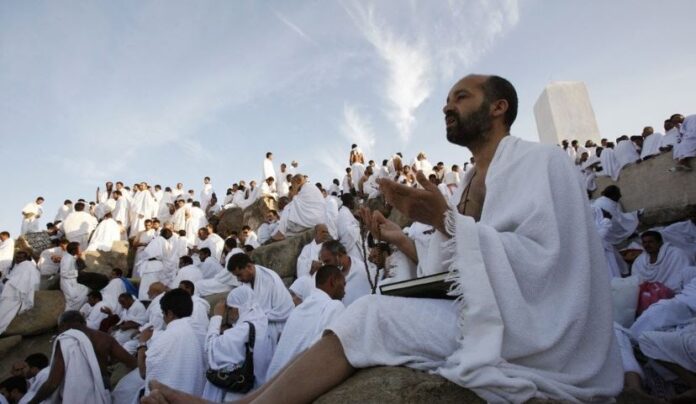 The recent Hajj pilgrimage in 2023 brought some good news for the Hujjaj, as the Standing Committee on Religious Affairs and Interfaith Harmony has announced refunds for the pilgrims. The government is set to pay back an amount of Rs. 185,000 to each Haji, providing much-needed financial relief to those who undertook the holy journey.
Hajj 2023: Refunds for Regular Scheme
Officials from the Ministry of Religious Affairs and Interfaith Harmony informed the committee that a total amount of Rs. 1,175,000 was received from the pilgrims participating in the regular Hajj Scheme during Hajj 2023. Before their departure to Saudi Arabia, Rs. 55,000 was promptly paid back to these Hujjaj. This step was taken to assist them financially and reduce the financial burden associated with the pilgrimage.
"A total of 16 billion rupees will be returned to the Pakistani Hajj pilgrims. Out of this, almost over four billion was already returned and around Rs12 billion will be returned to all pilgrims under the government scheme from next week. The effort was made to make Hajj more affordable, and due to the decrease in the value of the dollar, the previous cost of Hajj, which was $5,000 per pilgrim, has now been reduced to $3,500 this year," said the minister of religious affairs.
Financial Relief for Hujjaj Under Hardship Quota
For the Hujjaj who performed Hajj under the hardship quota, they were asked to deposit Rs. 1,120,000. In response to their unique circumstances, the government has decided to provide refunds based on specific criteria. Those Hujjaj who did not reside in Markazia of Madina Al Munawarra will receive Rs. 12,000 per head. Similarly, those who did not travel by rail between Makkah and Madina will be reimbursed Rs. 21,000 per head. Additionally, all Hujjaj who performed Hajj during 2023 will receive a refund of Rs. 97,000 per head. The combined refunds will amount to a maximum of Rs. 185,000 per head for the Hujjaj who participated in the regular Hajj Scheme.
Also read: Biggest Hajj in History Begins as Millions Gather in Makkah