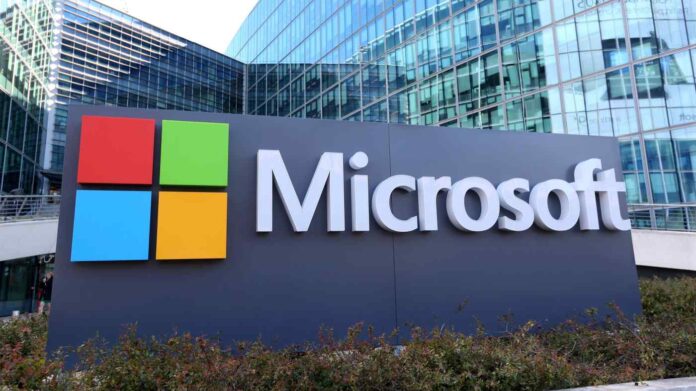 Tech behemoth Microsoft has announced its financial results for the quarter concluding on June 30, 2021, and the numbers describe a surprising year-over-year growth during the time, as the firm's profitable cloud services helped earn $19.5 billion in revenue alone.
A press release published by Microsoft highlights that its "Intelligent Cloud" revenue grew because of its cloud platform Azure. The firm's "Productivity and Business Processes" revenue was mostly prompted by Microsoft Office 365, Commercial, and LinkedIn, whereas, "More Personal Computing" earnings are credited to Search advertising.
Read more: Israeli group 'Candiru' created and sold tools to hack into Windows: Microsoft
The company called for $14.5 billion to 14.75 billion in fiscal first-quarter revenue from its Productivity and Business Processes division, higher than the $14.07 billion StreetAccount Estimate. For the Intelligent Cloud division, the firm marks $16.4 billion to $16.65 billion in revenue, higher than the $15.71 billion. Moreover, the More Personal Computing segment guidance was $12.4 billion to $12.8 billion in revenue.
Revenue: $46.2 billion ⬆️21%
Operating income: $19.1 billion ⬆️42%
Net Income: $16.5 billion ⬆️47%
EPS: $2.17 ⬆ 49%

— Microsoft (@Microsoft) July 27, 2021
In the fiscal fourth quarter, the company's Intelligent Cloud segment, which comprises the Azure public cloud, Windows Server, SQL Server, and GitHub, generated $17.38 billion in revenue, up 30% year over year. Analysts surveyed by StreetAccount had expected $16.33 billion in revenue.
In addition to this, income generated from LinkedIn hit $928 million owing to increased advertising demand during the COVID-19 pandemic. For the entire FY2021 outlook, the revenue stood at an impressive $168 billion and income at $69.9 billion.
Read more: Microsoft and Google end six-year truce on legal battles to prevent open warfare
The pandemic benefited Microsoft results in some ways and harm in others. The firm's revenue from Xbox content and services, including selling of video games, decreased 4%, with the metric contrasting negatively against 65% growth in the year-ago quarter.
All statistics considered, Microsoft projects a positive outlook by closing the fiscal year 2021 in a grand manner. The corporation expects to begin the fiscal year 2022 with a rooted first quarter and has already composed plans for brand-new projects to produce revenues as high as $44 billion.
Source: CCNB