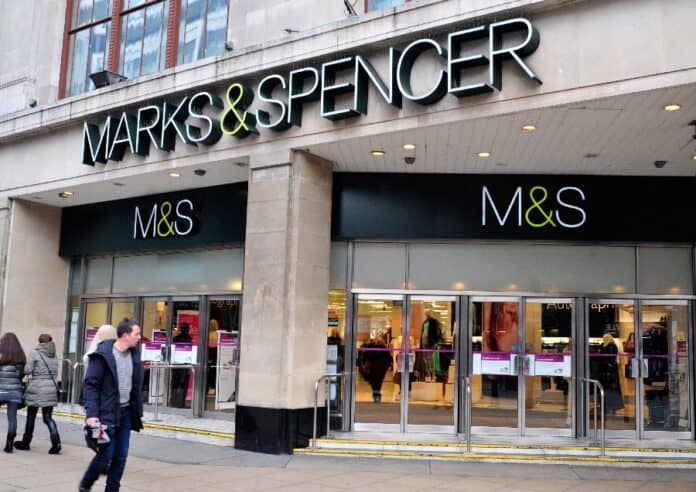 British retail giant, Marks & Spencer Group, has expressed its intentions to bolster textile imports from Pakistan, aiming to source woven garments, denim, towels, and other textile products from the country. A delegation from Marks & Spencer is scheduled to visit Pakistan in September to engage with local textile mills and explore potential partnerships. It is a promising development for Pakistan's textile industry and opens doors for enhanced trade opportunities.
Marks & Spencer's Interest in Pakistani Textile
Unsal Erdogan, the country manager of Marks & Spencer Group for Turkey, revealed the company's plans to increase textile imports from Pakistan during a meeting with the All Pakistan Textile Mills Association (APTMA). The products on their import radar include woven garments, denim, socks, towels, graphic design T-shirts, and polo shirts. Marks & Spencer's delegation, accompanied by business area managers and merchandisers, showed a keen interest in understanding the potential and challenges of Pakistan's textile industry.
Bright Prospects Ahead
APTMA chairman for North Zone, Hamid Zaman, extended an invitation to Marks & Spencer to establish sourcing offices in Pakistan. He highlighted the significance of the Generalized System of Preferences (GSP+) status, which grants Pakistani exports competitive access to European markets compared to its regional competitors like Bangladesh and Sri Lanka. Zaman expressed optimism about the potential renewal of the GSP+ facility, emphasizing Pakistan's compliance with various conventions related to human rights, environment, labor rights, narcotics control, gender rights, and more.
Aamir Fayyaz, a former APTMA chief, underlined the tremendous potential of Pakistan's textile industry, suggesting that exports could reach $50 billion with the establishment of more stitching units. Fayyaz highlighted the industry's competitive edge due to factors such as favorable labor wages, the devaluation of the local currency, and a youthful workforce. Meanwhile, APTMA vice-chairman Asad Shafi provided insights into the industry's commitment to sustainability standards, stressing its compliance with international and local regulations.
Also read: Gucci to Accept Payments in Cryptocurrency in Retail Stores