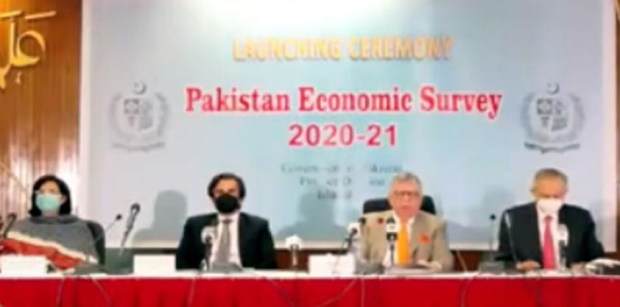 Pakistan's IT sector outperforms all other sectors relatively with five-yearly revenue progress of 18.6%, as per the economic survey.
Pakistan's Minister of Finance, Shaukat Tareen, unveiled the Pakistan Financial Survey FY 2020-21, which represents a complete evaluation of the efficiency of various areas of the financial system.
According to the yearly Pakistan economic survey FY 2020-2021, during the first two quarters of FY 2020-21, the overall investment in the Telecom sector exceeded $465 million.
Tid-bits of the economic survey:
The survey further focuses on the telecom sector, the only sector in past years that has recorded an 18.85% growth in foreign exchange reserves.
Shaukat Tareen expressed optimism during a press conference. He rejoiced an increased revenue collection of the Federal Board of Revenue (FBR) which was higher than 18 percent as compared to the collection of last consecutive year.
The revenue collection touched Rs4.2 trillion during the last 11 months, the highest growth in the last 5 years by any other economic sector.
Macro-economic factors of the reports were highlighted in a tweet posted by the Finance minister of Pakistan. The Survey also indicated how COVID-19 has affected the lives of people and rendered them unemployed
Read more: IT exports of Pakistan maintain a growth of 40% over 8 months in FY 2020-21
Around 22.71 million people lost their jobs due to the hostile impact of coronavirus on the economy. The survey also collects statistical data from all different organizations and provincial governments.
Shaukat Tareen said: The economy is stabilizing and now the priority will be shifted to improving production. Hr also reported a major development, "The increase in the public deficit was less as compared to the previous year."
 "The economic recovery helped the government to achieve a provisional GDP growth rate of 3.94 percent in the wake of improved agriculture, large-scale manufacturing sectors and IT industries"
The COVID-19 pandemic does not only have a devastating effect on human life but has also put forward a distinctive challenge to public health and economic growth. While recovering from the realm of pandemic, these developments are welcomed as an array of hope.
Source: twitter.com