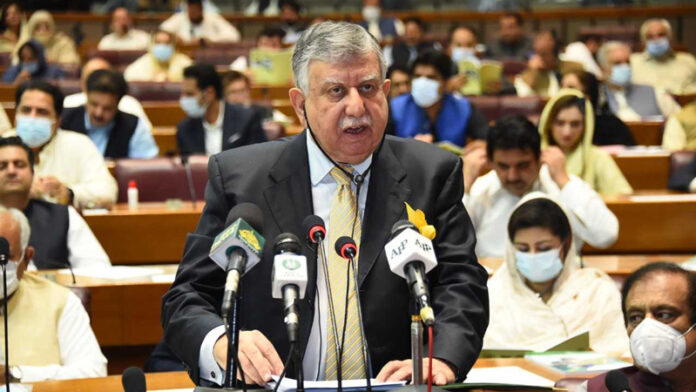 Federal Energy Minister, Hammad Azhar on Friday announced that Prime Minister Imran Khan and the cabinet "did not approve" federal excise duty on data usage. This development occurred after the government faced severe criticism for imposing tax on internet usage, call, and SMS.
The PTI government planned a growth-oriented budget this year and it intends to sustain growth, as declared by Tarin in the post-budget speech conducted in Islamabad on Saturday. The minister further stated that the tax target for the subsequent monetary year was Rs500 billion. The idea is to increase profits by taxes and earning dollars by boosting imports.
Moreover, the Information Minister stated that the increment mentioned in the budget record was an oversight because the government had not approved it. He made it clear that no tax has been imposed on data use.
The PM and Cabinet did not approve the FED levy on internet data usage. It will not be included in the final draft of the Finance Bill (budget) that is placed before parliament for approval.

— Hammad Azhar (@Hammad_Azhar) June 11, 2021
Read more: PTI Government presents budget 2021-22 – Here are some of the highlights
Though, many remained critical and concerned. In his tweet, Amir Ibrahim, CEO of Jazz, said that the added duty on the internet is damaging to the "Digital Pakistan" course.
However, the CEO applauded Shaukat Tarin for decreasing the FED, which has been decreased from 17 percent to 16pc, which is the regular rate for all divisions. Mr. Tarin in his budget address proclaimed that the federal excise tax on the telecom division has been rationalized. Meantime, senior officials of telcos announced that the telecom business will provide its response to budgetary proposals on Saturday.
"The Covid-19 pandemic has forced the world to adopt a social distancing attitude and most of the activities including buying groceries, education and even medical checkups were shifting to online mode — increasing internet rates will be damaging for the whole society," a senior executive of a telecom company said.
Read more: MoITT conveys its concerns to FBR over abolishing the tax exemption regime
Source: Samaa