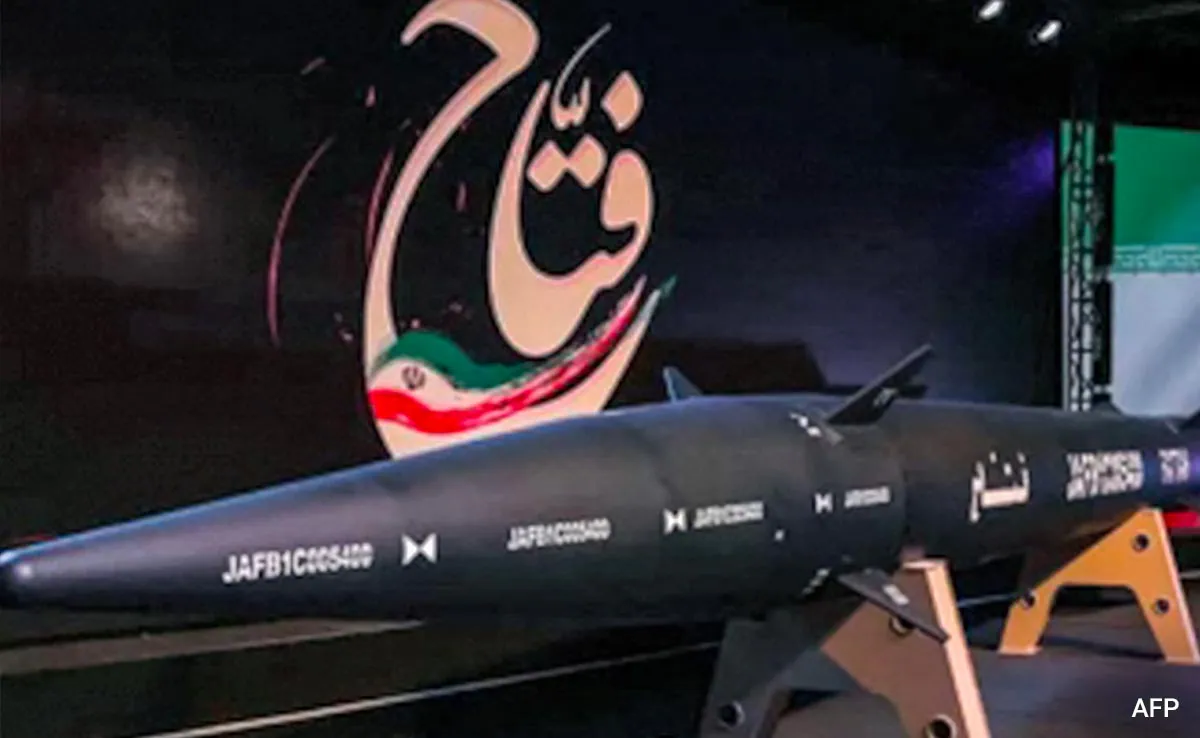 Iran has unveiled its first-ever hypersonic missile named Fattah, which it says can penetrate any air defense system and is capable of traveling at hypersonic speeds of up to 15 times the speed of sound. The supreme leader Ayatollah Ali Khamenei has chosen the name, which roughly translates to "the victory."
Features of Hypersonic Missile
The hypersonic missile can move at a speed of up to Mach 15 (5,145 meters or 16,880 feet per second), has a range of 1,400km (870 miles) and features a moveable secondary nozzle and employs solid propellants that allow for high maneuverability, making them difficult for defense systems and radars to target. The hypersonic missiles have been successfully tested by only four countries: the United States, Russia, China, and North Korea.
IRGC aerospace chief Amir Ali Hajizadeh announced news of the development of the hypersonic missile at an event marking the anniversary of the death of Hassan Tehrani Moghaddam – the father of Iranian missile technology – who died after an explosion at a missile base in 2011. "The Fattah cannot be destroyed by any other missile due to how it moves in different directions and at different altitudes," he said.
Breach of Nuclear Deal
Last month IRGC successfully tested a new ballistic missile with a range of 2,000km that attracted a lot of criticism from the Western powers as it was a direct breach of the United Nations resolution that underpins the country's comatose 2015 nuclear deal with world powers. The Joint Comprehensive Plan of Action (JCPOA) was signed between Iran, China, Russia, the United States, France, Germany, the United Kingdom, and the European Union in 2015, which put strict curbs on Iran's nuclear program in exchange for lifting sanctions.
Also read: Iran's Top Nuclear Agency Says Email Server was Hacked