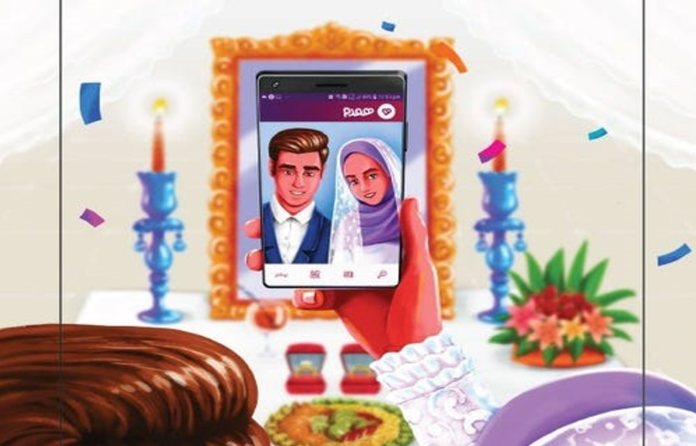 Iran has launched a dating app that intends to promote lasting marriages in the Islamic Republic, in times of increasing divorce rates. The said application is called 'Hamdam'- Farsi for "companion", the app enables users to "search for and choose their spouse".
According to Iran's cyberspace police chief, Colonel Ali Mohammad Rajabi, the app is the only state-approved platform of its kind in the Islamic republic. While dating applications are popular in Iran, Rajabi said that all other platforms except Hamdam are illegal. 
Hamdan was developed by the state's Tebyan Cultural Institute, the platform's website claims it employs artificial intelligence to find matches "only for bachelors seeking lasting marriage and a single spouse.
The head of Tebyan, Komeil Khojasteh, speaking at the launch ceremony stated that family values were threatened by external forces. "Family is the devil's target, and (Iran's enemies) seek to impose their own ideas" on it, he said, continuing that the app encourages to build "healthy" families and relationships. 
Read more: Facebook tests a video speed-dating app known as 'Sparked'
As per Hamdam's website, users will have to validate their identity and undergo a psychological analysis before they begin seeking a spouse. As soon as the application finds a suitable match, the families will be introduced to each other in the attendance of service counselors, who will accompany the duo for four years after their marriage.
Furthermore, Iran's officials, including the chief leader, Ayatollah Ali Khamenei, have warned many times against the nation's increasing rate of divorce and decreasing birth rates.
Back in March, the parliament of Iran had passed a bill mandating the government to grant financial incentives for marriage and couples having more than two children. However, it has yet to be approved by the Guardian Council, which is tasked with verifying the bills, if they are in accordance with Islamic law and the constitution.
Source: Business Insider