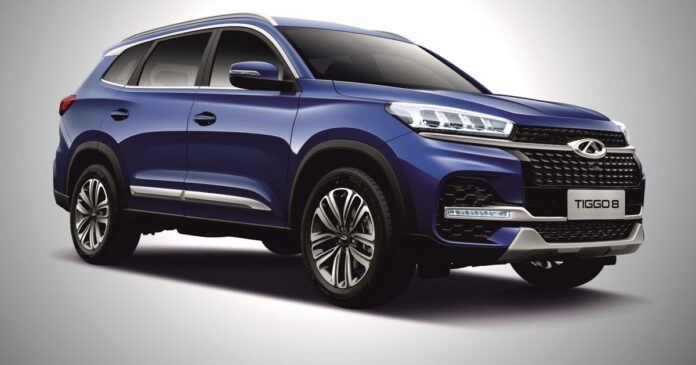 China's automobile company, Chery automobile has confirmed its official entry into the Pakistani market. The company has recently posted an invitation – seeking applications for probable 3S dealers nationwide – on its official Facebook page, encouraging enthusiastic people and business commodities to apply before July 30, 2021.
Cherry automobiles have been attributed as the biggest passenger cars exporter based in China and are one of the largest automobiles producer, that has created an extensive research & development network with more than 11,000 patents. The company has a varied range of elegant passenger cars including the Arrizo Series of Sedans and the Tiggo Series of SUVs.
Chery automobile along with its local partner Ghandhara Nissan Ltd is preparing to sign an agreement in the next few weeks, that will enable Nissan to start manufacturing Chery SUV in Pakistan. Ghandhara Nissan is a well-known Karachi-based truck and bus manufacturer that assembles and manufactures Isuzu vehicles in Pakistan.
Last month, GNL shared its business plan with the Board of Investment (BoI), including a brownfield investment of Rs2.4 billion through a joint investment with Chery Group. GNL Chief Operating officer Muazzam Pervaiz Khan and BoI Secretary Fareena Mazhar were also present at the event.
Read more: The Auto Industry Development Plan will attract Japanese and Korean auto manufacturers
According to officials, the investment plan includes numerous varieties of passenger cars, ranging from hatchbacks to sedans, crossovers to SUVs. In line with the government's drive to implement Electric Vehicle Policy, the company will launch its lineup of electric vehicles in the next two to three years.
As per reports, the Chinese automotive manufacturer plans on introducing the Tiggo 8; a midsize SUV which is anticipated to compete directly with Toyota's Fortuner and KIA's newly released Sorento.
It is also reported by a news outlet that Ghandhara Nissan Ltd has already begun transformations into its car assembly plant and the company is most likely planning to inaugurate Chery's mid and premium range of vehicles by early next year. Chery's entry will enhance competition in the market as its price range is also determined to give leverage to customers who are looking for pocket-friendly cars.
Pakistani local automotive industry has been monopolized by a few players for the past few years. The automotive development policy has provided the industry with a lot of capabilities to evolve and has encouraged new companies and manufacturers to enter the market and develop the cars locally. The auto policy has incentivized foreign investors and has motivated them to make Pakistan's automobile industry competitive.