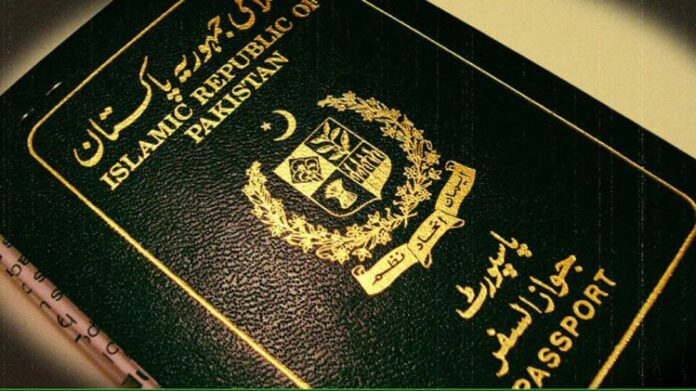 The Directorate General Immigration and Passports (DGIP) has launched an online passport-fee app – Passport Fee Asaan – throughout the country, enabling millions of citizens to pay their fees from the comfort of their homes. The interior minister, Rana Sanaullah, said, "I'm pleased to announce that the Ministry of Interior's app for online passport fees has been fully activated and is now available for everyone to use."
As a part of the PM's facilitation drive for the citizens, I'm pleased to announce that the Ministry of Interior's app for online passport fees has been fully activated and is now available for everyone to use. The citizens will be able to use the app on iOS, Android, and web.

— Rana SanaUllah Khan (@RanaSanaullahPK) November 2, 2022
Passport Fee Asaan to Target Cashless Economy Initiative
Throughout the world, governments have been following the cashless economy model where they are eliminating the use of paper money, and instead, they have completely shifted to online or digital payments. In this regard, the head of prime minister's (PM) Strategic Reforms, Salman Sufi, also said that PM Shehbaz's target is to facilitate citizens via the app and also promote a cashless economy.
Pleased to share that Online Passport Fee Payment via App by Ministry of Interior is now Activated and available for public use.@RanaSanaullahPK sb has innaugrated the App today.

No more bank lineup

Facilitation of citizens and cashless economy is key target of @CMShehbaz pic.twitter.com/OiGvnAF6r7

— Salman Sufi (Get New Covid Booster Today) (@SalmanSufi7) November 2, 2022
The online passport fee payment facility was previously available for Islamabad, Rawalpindi, and Lahore, and it was scheduled to be launched in Karachi this month. However, the ministry has activated it across Pakistan; people can also pay their passport fees through DGIP's web portal, PayMaster. The app is available for both Android and iPhone users.
How Will it Help?
The online Passport Fee Asaan app will help users calculate and pay their passport fee via a simple interface. It will generate a payment challan, which can be paid via ATM, internet banking, or 1-link member bank branches. Using the app, citizens can also register their complaints and inquire about the status of payments with the app. Regarding the online procedure, citizens will get notifications via e-mail and a short message service after successful payment of the fee, which they must show as proof at the passport office.
Also read: Government Launches Asaan App for E-payments of Passports