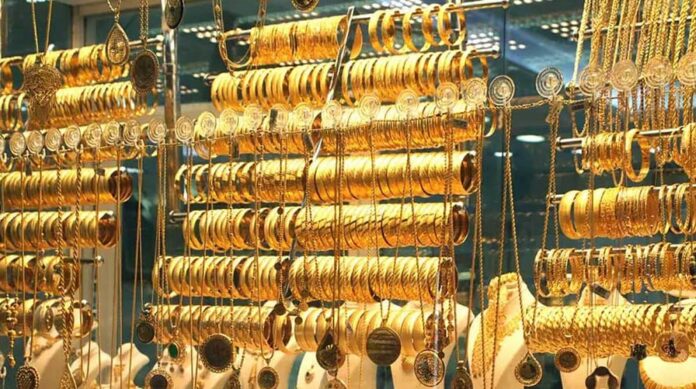 For the first time in Pakistan, the gold prices in the local market have surpassed the Rs200,000 per tola mark. As of Saturday, 28th January 2023, the price of a single tola of 24-karat gold in Pakistan is Rs204,100. Meanwhile, 10 grams of 22k gold is traded for Rs157,300 while a single tola of 22-karat gold is sold at Rs 178,500.
Gold Prices in Pakistan Follow Close Trajectory of the US Dollar
As Pakistanis are the net importer of the precious metal, the gold prices in Pakistan depend mainly on the US Dollars; hence the historic increase in the gold prices is due to the rupee depreciation. The current price hike depicts record-breaking rupee devaluation and a steep decline in the country's foreign exchange reserves as major factors contributing to the bullion market's massive price hike.
A senior goldsmith revealed that the demand was only for raw gold bars, which had reduced goldsmiths' profit margins. The labor force was also at risk of losing jobs as the workers were not getting any work amid lower jewelry orders, even in the marriage season. "There was a decline in purchasing power of the people as more people now use artificial jewelry," added the goldsmith.
Investors Move to Gold as the Safest Bet
The financial analysts explained that the investors are buying gold bars in huge numbers as the precious metal remains the safest bet for them, considering the devaluation of money and declining reserves. "Gold prices are likely to increase further, as investors remained cautious of a record decline in the foreign exchange reserves," predicted a goldsmith. It should be noted that Pakistan is the world's fifth-most populous nation dealing with various economic challenges, including a shortage of dollars and a delay in the International Monetary Fund's loan program.
Also read: Rupee Crashes to a New Low; Hits 264 in Interbank