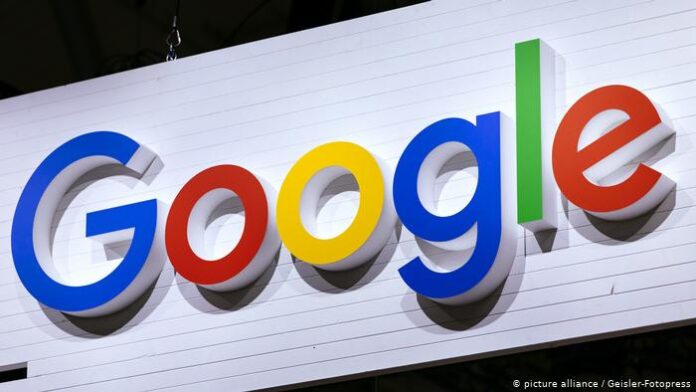 On Tuesday, France's rival regulator struck Google with a 500-million-euro ($593-million) fine for neglecting to negotiate "in good faith" with media firms over the use of their content following the EU copyright jurisdictions.
The tech giant stated last September it would not pay French journalists for search results and that it would just display primary news results ahead of the nation introducing new laws as per the European Union's copyright structure. Google and French newspaper group alliance, 'de la presse d'information générale' accepted a payment structure for news previews in January, and it has been in negotiations with Agence France-Presse and magazine publicists. 
Read more: RDS to launch Google Cloud technologies in Pakistan
According to the agency's chief Isabelle De Silva, it is "the biggest ever fine" imposed by the Competition Authority for a firm's negligence to adhere to one of its rulings. Furthermore, in a verdict announced on its website, the Competition Authority also dictated the US internet behemoth to grant media publishers with "an offer of compensation for the present employment of their copyrighted content", or risk paying added losses of up to 900,000 euros a day.
A Google spokesperson stated in a statement to AFP that the corporation was "very disappointed" by the ruling. "We have acted in good faith during the entire negotiation period. This fine does not reflect the efforts put in place, nor the reality of the use of news content on our platform," the company asserted. "This decision is mainly about negotiations that took place between May and September 2020. Since then, we have continued to work with publishers and news agencies to find common ground."
Read more: Google is now switching to Android App Bundles (AAP) from APK format for new Google Play apps
After last year's declaration of the Google News Showcase initiative, the company has struck deals with publishers in other nations to compensate for their content, including in the UK, Canada, and Australia, which required digital platforms to make such arrangements. Currently, Google is facing antitrust issues in other jurisdictions, including several lawsuits in the US itself. 
Source: TechCrunch