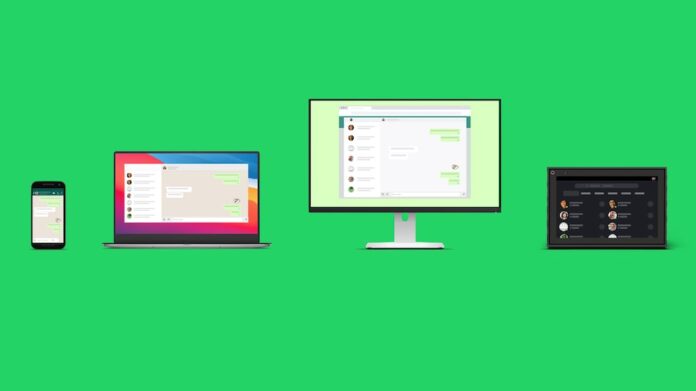 The Facebook-owned company, WhatsApp has finally begun rolling out the much-awaited multi-device support that will enable users to access the instant messaging app not just on their phones but also on up to four non-phone devices simultaneously. Currently, Facebook has declared a limited public beta of WhatsApp's new phone-less multi-device functionality, and the users can enroll by following the procedure described on this page.  
Although in the past WhatsApp has been allowing users to access its platform concurrently on a secondary device such as a desktop or laptop for some time, this latest development is intended to provide a standalone multi-device activity in which users don't even require their phones to be connected to the Internet or could even be turned off. 
Read more: WhatsApp soon to enable users to share high-quality videos
So, for example, even if your phone's battery is dead, you will still be able to use WhatsApp on your laptop employing the new multi-device support. This will further come into the picture if the Internet connection on your phone is weak but you have a steady network connection to your desktop or other devices. 
All done with the security you expect from @WhatsApp. We developed new technologies that maintain end-to-end encryption while keeping your data in sync — message history, contact names, starred messages, and more — seamlessly across devices. More here: https://t.co/AnFu4Qh6Hd

— Will Cathcart (@wcathcart) July 14, 2021
"WhatsApp multi-device uses a client-fanout approach, where the WhatsApp client sending the message encrypts and transmits it N number of times to N number of different devices — those in the sender and receiver's device lists," the company explained in a detailed post. "Each message is individually encrypted using the established pairwise encryption session with each device. Messages are not stored on the server after they are delivered."
Furthermore, WhatsApp has maintained its end-to-end encryption for voice and video calls possible on multiple devices. The firm also states that it syncs data such as message records and application state data including contact names and whether a chat is archived or if a text is starred across devices. The data that is synced between devices is also stated to be end-to-end encrypted.
Source: TechCrunch