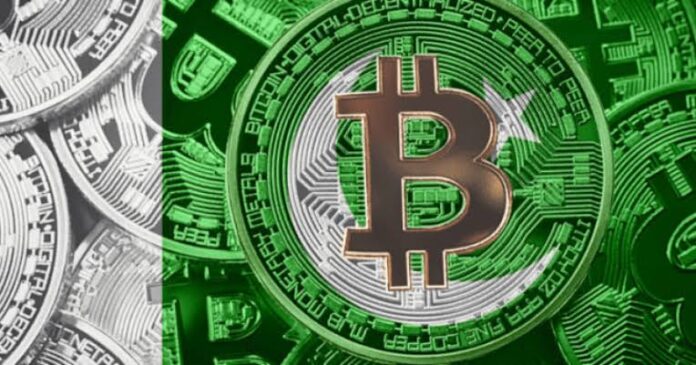 The Director-General of the Federal Investigation Agency (FIA), Dr Sanaullah Abbasi, said that the agency would approach PTA to block crypto websites to prevent fraud and possible money laundering.
Read more: Government Resolves to Impose a Ban on All Cryptocurrencies in Pakistan
The decision to block crypto websites comes as SBP put a blanket ban on crypto trading
The decision to block crypto websites came after meeting with a team of senior officials of the State Bank of Pakistan (SBP) at the Cyber Crime Circle Office, the FIA chief said; "Crypto has given a new dimension to the fraud." He further added that legal experts would also be approached to deal with fraud and other issues arising out of cryptocurrencies. Pointing out that the United States, United Kingdom and Canada have declared cryptocurrency legal but it is banned in China and other countries.
The FIA chief proceeded to discuss existing Pakistani laws: the Prevention of Electronic Crimes Act 2016; the Foreign Exchange Remittance Act 1947 (FERA); and the Anti-Money Laundering Act 2010 (AMLA). He stressed that they do not contain provisions for the illegal and misuse of cryptocurrencies. Recently,  FIA also​ launched an investigation into a massive financial scam after 11 apps linked to cryptocurrency exchange Binance stopped working. The scheme allegedly defrauded Pakistani investors of more than $100 million.
Waqar Zaka is fighting for crypto's survival
Waqar Zaka has threatened to hit Democracy Chowk in Islamabad to protest against the proposed ban on cryptocurrency. Zaka has accused the government of censoring his voice against the crypto ban because it does not want to legalise decentralised money in the country. He wrote; "Sir @ImranKhanPTI you are pushing the youth to show their power through #TechnologyMovementDharna. No one should worry, as long as I'm alive & Govt don't put fake cases on me, I will not let Crypto get banned. But it's sad to see @ImranKhanPTI digital policy."
Sir @ImranKhanPTI you are pushing the youth to show their power through #TechnologyMovementDharna . No one should worry, as long as I'm alive & Govt don't put fake cases on me, I will not let Crypto get banned. But it's sad to see @ImranKhanPTI digital policy

— Waqar Zaka (@ZakaWaqar) January 12, 2022
Source: DAWN