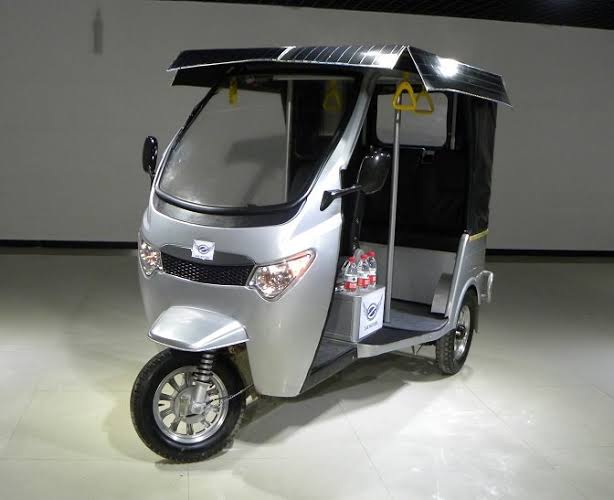 The climate change ministry has decided to prepare a Chingchi Rickshaws Retirement Plan to reduce carbon emissions and improve air quality. In this regard, the ministry is working in collaboration with the experts from the private sector to draft a working paper that would be shared with the relevant departments for further consideration.
Read more: Pakistani Experts Build 5 Artificial Glaciers in Gilgit-Baltistan to Fight Climate Change
The Chingchi Rickshaws Retirement Plan
Special Assistant to the Prime Minister on Climate Change, Malik Amin Aslam, said that Chingchi rickshaws are adversely affecting the air quality and natural environment so electric motorcycles and rickshaws are the future of the transportation system in Pakistan. He further added that the government is going to prepare Chingchi rickshaws retirement plan to introduce electric bikes in cities to curb air pollution. An official informed that the input overworking paper will help the ministry to draft recommendations to replace Chingchi rickshaws with electric bikes and vehicles.
As per data, the chingchi rickshaws are powered by two-stroke engines that are simple and compact in design, cheap, and easy to maintain. But conventionally designed two-stroke engines produce high levels of hydrocarbons in exhaust emissions–5,500 parts per million (ppm). Replacing them with electric bikes and vehicles will reduce carbon emissions in the environment.
Read more: Pakistan Inks an Agreement with World Bank to Fight Climate Change
Pakistan at the forefront of global efforts to tackle climate change
Even though Pakistan produces less than 1% of global carbon emissions, it is one of the most vulnerable countries to the effects of global warming owing to glacier melting. PM of Pakistan has religiously emphasized the need for environmental preservation for future generations, it is critical to establish national parks and plant trees to curb the harmful effects of climate change.
Source: The News