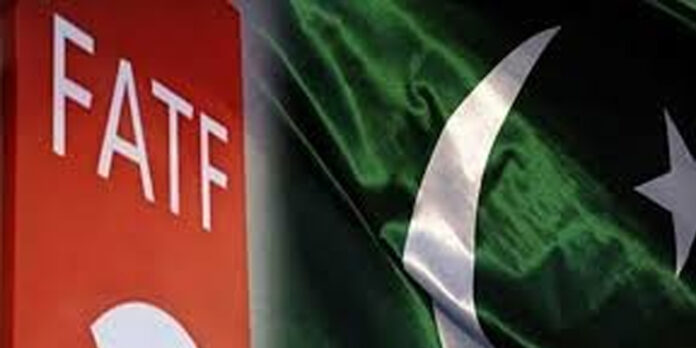 The Financial Action Task Force (FATF) has removed Pakistan from its grey list as the country fully complies with its action plan. The foreign minister, Bilawal Bhutto Zardari, made the announcement and congratulated the country on the achievement. He said, "Congratulations to the people of Pakistan. Pakistan has officially been removed from the FATF's grey list. Pakistan Zindabad."
Congratulations to the people of Pakistan. Pakistan has officially been removed from the FATF 'grey list'. Pakistan Zindabad.

— BilawalBhuttoZardari (@BBhuttoZardari) October 21, 2022
Pakistan Removed from the Grey List After 4 Years
Pakistan was placed on the grey list in 2018 for failing to keep a check on money laundering and terrorist financing; moreover, the country was handed a 27-point action plan to restrict terror financing activities. In October 2021, Pakistan was given another seven-point action plan after the country completed 26 of the 27-point action plan. Finally, in March 2022, Pakistan informed the FATF that it had completed 32 of the 34 action items.
In September, a 15-member FATF team quietly visited Pakistan to examine the progress made by Pakistan, which was the final step to remove Pakistan from the increased monitoring list. The statement issued by FATF reads, "The FATF welcomes Pakistan's significant progress in improving its AML/CFT regime. Pakistan has strengthened the effectiveness of its AML/CFT regime and addressed technical deficiencies to meet the commitments of its action plans regarding strategic deficiencies that the FATF identified in June 2018 and June 2021, the latter of which was completed in advance of the deadlines, encompassing 34 action items in total. Pakistan is therefore no longer subject to the FATF's increased monitoring process."
Read more: FATF Team Completes On-site Visit to Pakistan; Decision Expected Next Month
Pakistan Still Needs to Ensure Sustainable Progress
During a Q&A session, the President of FATF, T. Raja Kumar, said that Pakistan still needs to work with FATF's regional partner to ensure sustainable progress. He mentioned that all countries are subject to follow-ups, and Pakistan will have to work with the Asia Pacific Group (APG) to ensure sustainable progress on the action plan.