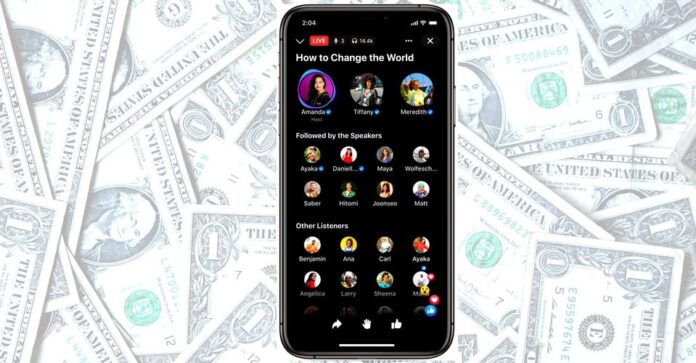 As per recent reports from The Information, Facebook pays $50,000 to creators and musicians to host sessions on Facebook Live Audio Rooms. The report details; "Production companies working for Facebook, owned by Meta Platforms, have contacted music artists and social media stars in recent weeks offering payment packages to host Facebook Live Audio Rooms, according to two people with direct knowledge of the outreach. The packages can amount to hundreds of thousands of dollars over several sessions."
Live Audio Rooms deal with musicians and creators
Facebook reportedly wants creators to host four to six sessions at least 30 minutes in length at live audio rooms for the amount of money offered. People worldwide can listen to the audio rooms on their desktops, but they still need to use the mobile app if they wish to create content. For groups, the particular admin can control who enters the audio room and set the privacy settings of rooms to public or private.
Read more: Facebook Announces Global Expansion of Live Audio Rooms for Popular Content Creators
Eminent names on the Live Audio Rooms include; comedian Sherry Cola singer Miley Cyrus, Noah Cyrus, Anitta, and DJ Khaled. The initiative is part of Facebook's pledge to pay creators $1 billion by 2022 for content published on Instagram and Facebook. Meta-owned Instagram has deployed similar tactics to attract the audience to its platform through the program Bonuses for Reels. According to a document released by Insider, Instagram is offering some creators a maximum bonus of $35,000 if their Reels can gather about 58 million views in one month.
The competition is tough
Facebook has been investing in a lot of audio-focused features since Clubhouse gained traction. The company recently rolled out a clubhouse clone called, Soundbites – an audio-only feature that will allow users to move through algorithmically sorted short audio clips quickly. CEO Mark Zuckerberg described Soundbites as similar to Instagram's Reels, but just for audio. Users can record a short piece of audio — an anecdote, a joke, a moment of inspiration — in a separate tool within Facebook.
Source: Verge