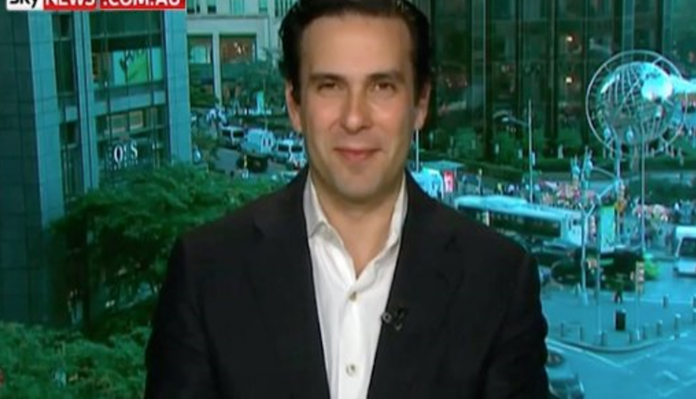 Afiniti's Pakistani-American founder, Zia Chishti stepped down from his position in the wake of sexual assault allegations against him, as emerged on Friday. The share price of The Resource Group (TRG) Pakistan plummeted 9.78 percent on the Pakistan Stock Exchange (PSX) on Wednesday as the news of sexual assault allegations against Zia Chishti triggered panic trading.
Sexual Assault Allegations Raised Against Zia Chishti by a Former Employee
The case of sexual assault was filed by a former employee of data and software company Afiniti, of which Chishti is the CEO and chairman of the board. Afiniti also has on its board former UK prime minister David Cameron and Princess Beatrice, a member of the British royal family, which is owned by TRG International which is owned by TRG Pakistan. 
CEO Zia Chishti Disputes All Allegations Against Him 
Late on Wednesday, Cameron resigned from his post as the chairman of the advisory board of Afiniti. On the other hand, Afiniti in a report disputed sexual assault allegations against the CEO and said: "We take any allegations of this nature extremely seriously. Afiniti has investigated Ms. Spottiswoode's claims concerning the sexual assault allegations with independent counsel and concluded that the arbitral decision she references was erroneous. Afiniti's CEO and chair Zia Chishti strongly dispute all accusations against him."
Read more: Afiniti signs agreement with the KPK government for the establishment of the Tech City in the province
The share price of TRG dropped to Rs120.67 from Rs130.5, with 15.9 million shares sold during the day as the news blow triggered panic selling. The company had secured a bull run since March last year, with the share price of TRG soaring from Rs11.88 on March 26, 2021, to a height of Rs181 this year in April. 
"There is a negative sentiment in the market despite the fact that the company is maintaining a stable business. While the business is fundamentally unaffected, the face of the company is under accusations in foreign markets where it has most of its business, hence affecting the share price of TRG," informed market sources. 
Afiniti Uses the Technology of Artificial Intelligence & Machine Learning 
The software company, Afiniti employs artificial intelligence and machine learning software to meet callers with call center operators and possesses a client roster that includes UK's Virgin Media and Sky. The company was established by a Pakistani entrepreneur, also boasts of yearly revenue growth of over 200 percent, and has been planning to grab a position on public listing on the New York Stock Exchange (NYSE).
In addition to this, it is expected that the share price of TRG is going to see a further fall because shares had been sold at the lower lock during the day, but will most probably recover soon because the company is basically steady.
Source: Bloomberg