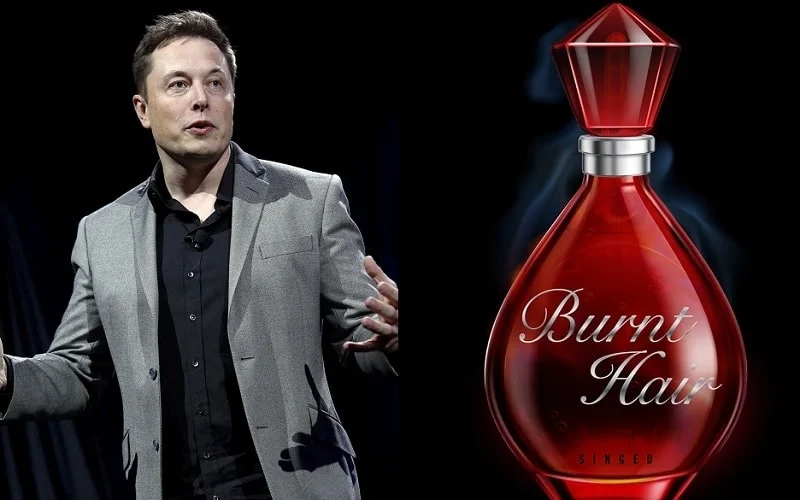 The CEO of Tesla and SpaceX, Elon Musk, has launched a fragrance line called 'Burnt Hair,' but it is not sure if the product actually smells like burnt hair. He advertised the product as "the finest fragrance on Earth," which is being sold for $100 on The Boring Company's website. According to the company, the "Burnt Hair" perfume will begin shipping in the first quarter of 2023, so people will have to wait to read the reviews and find out what exactly Musk's version of burnt hair smells like.
The finest fragrance on Earth!https://t.co/ohjWxNX5ZC pic.twitter.com/0J1lmREOBS

— Elon Musk (@elonmusk) October 11, 2022
Burnt Hair Ran Out of Stock in a Few Hours
Just a few hours after the launch, Elon Musk posted an update warning the users that the stock was running low. He said that 28,700 bottles of his exquisite newly launched perfume had already been sold. While only 1,300 are left of this unique, limited edition collector's item. Later he posted an update saying, 'Sold Out!'
28,700 bottles of exquisite Burnt Hair perfume already sold!

Only 1,300 left of this unique, limited edition, collector's item. https://t.co/Gh2Zg7B5qX

— Elon Musk (@elonmusk) October 19, 2022
Musk has also switched his Twitter bio to "Perfume Salesman" and excitedly pointed out that people could pay in Doge if they wanted. The Boring Company, which started as a Twitter joke to control traffic, has actually sold $2M with perfumes in no time. The company describes the fragrance as "leaning over a candle at the dinner table, but without all the hard work."
Musk Jokes About his Recent Launch
Musk has also jokingly pleaded with his followers to buy the perfume so he can buy Twitter. He said, "Please buy my perfume, so I can buy Twitter." A follower pointed out that Musk must sell at least 440 million bottles of "Burnt Hair" to get the $44 billion amount to close the deal.
Please buy my perfume, so I can buy Twitter

— Elon Musk (@elonmusk) October 12, 2022
Also read: Elon Musk's Ex-girlfriend Auctions Private Photos, Mementos for a Whopping $165,000