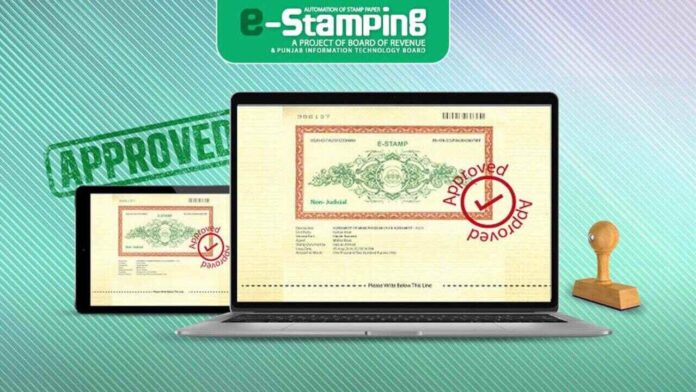 The KP Government has introduced its first-ever e-stamp paper system to stop selling bogus stamp paper and related fraud. The Chief Minister of KPK, Mahmood Khan, has launched the E-stamp paper system that will address many problems, including issuing bogus stamp papers.
E-stamp Paper System to Curb Fraud and Forgery
Speaking at the inaugural ceremony, the CM said that this system would offer online verification of the documents that would help to reduce fraud and forgery incidents, it would facilitate the settlement of real estate disputes. In order to purchase high-value non-judicial or judicial stamp papers, you only need an active internet connection to receive your e-stamp paper.
Anyone who wants to buy the stamp paper will need to provide his details, such as; The names of the buyer, seller, and the person from whom the stamp papers will be purchased will be entered along with their CNIC numbers. After providing all the details, the system will automatically calculate the value of the stamp paper needed by the buyer, and the E-stamp paper will be generated within 15 minutes.
Sindh Reduces the Duty on Stamp Paper
Recently, a similar system was launched in Sindh with a joint collaboration between PITB, the Board of Revenue Government of Sindh, and the National Bank of Pakistan (NBP). After the system's launch, the CM Sindh has also reduced the stamp duty to 1 percent from 2 percent. He said that it would help eradicate the menace of fake and forged stamp papers, substantially increase revenue receipts, and, above all, improve public facilitation and services provided to the populace.
Also read: CM Sindh Inaugurates E-Stamping System