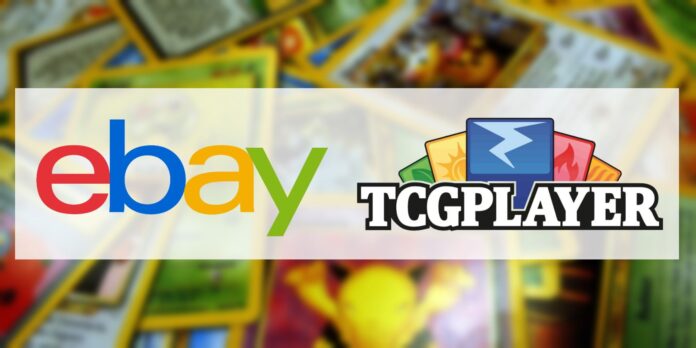 eBay is set to acquire an online marketplace for collectible trading card games, TCGplayer, for $295 million. The deal is expected to close in 2023, however, it will be subjected to customary closing conditions and regulatory approvals. Dawn Block, VP of Collectibles at eBay, said; "eBay continues to build on our 26 years of experience in trading cards, powering local hobby stores and Main Street retailers to deliver an online destination that collectors love." It further reads; "eBay has always fueled our customers' passion in this space and facilitated connections between buyers and sellers, and with TCGplayer, we can enhance the customer experience across categories, forge even more relationships, and cater to enthusiasts around the world."
eBay Acquires TCGplayer to Expand its Footprint as it Faces Increased Competition
The trading cards category grew by 142% in 2020 with the most popular cards being Pokémon, basketball, baseball, Magic the Gathering, and football, the category also saw $2 billion in transactions in the first half of 2021. It was just natural that eBay would acquire TCGplayer as there are plenty of users that buy and sell trading cards on eBay. In 2020, eBay reportedly saw a 142 percent increase in general trading card sales over the previous year.
With the growing competition from Facebook Marketplace and other local buying apps, the company is working to better establish itself as a place where people can seek out collectibles. Earlier this year, eBay also ventured into digital art collectibles called NFTs when the company launched its own NFT collection and bought the digital art marketplace KnownOrigin.
Also read: Facebook Announced Shops for Groups and Live Shopping for Creators
eBay to Authenticate Trading Cards
Recently, eBay has expanded its services for authenticating valuable trading cards. According to the company, the service will now be able to authenticate cards worth at least $750 from collectible card games, as well as sports and other non-sports cards. This move will ensure eBay customers of the authenticity of high-value items. Furthermore, the eBay website notes that the trading card authentications are being handled by experts at the Certified Collectibles Group's affiliates, CGC Trading Cards, and Certified Sports Guaranty (CSG).