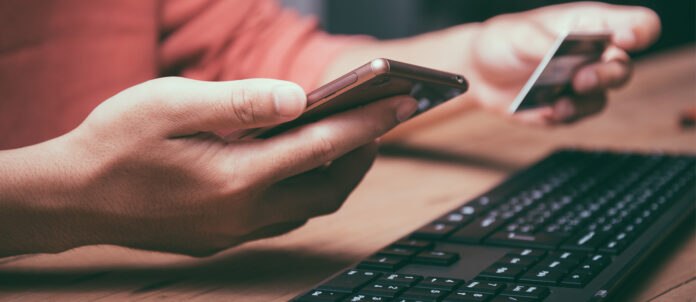 The State Bank of Pakistan (SBP) released its quarterly report which depicts that e-banking —  which includes digital payments/transactions (Real-time Online Branches, ATMs, mobile banking, internet banking, call center banking, POS and e-commerce) — continued to thrive in both volume and value during the quarter under review as it jumped by 12 percent and 16percent, respectively, over the same quarter of the fiscal year 2020-21.
The upward trend of digital payments
The SBP said in a statement; "Two major areas where high adoption in digital payments was witnessed are mobile and internet banking." The number of mobile banking users grew 4% quarter-on-quarter to 11.3 million in the period under review. The number of transactions conducted via mobile banking channels stood at 79.1 million with a value of around Rs2.2 trillion, showing a quarter-on-quarter growth of 29% in volume and 36% in value. Meanwhile, the increase in the use of the cash-based mode of transactions is as the coronavirus restrictions ease.
#SBP releases Q1FY22 report on Payment Systems that shows digital payments continue to pick up pace. Mobile banking vol. up by 29% & value by 36%. Internet banking vol. up by 6% & value by 10%. Overall e-banking vol. & value grew by 12% & 16% respectively. https://t.co/PEPCCbWI0r pic.twitter.com/5cC2EHjWwn

— SBP (@StateBank_Pak) February 28, 2022
The report reflects that Pakistan has continued its pace of growth, especially through digital platforms, the internet banking also contributed to the growth in e-banking services by registering 31 percent growth in internet banking users who conducted 30 million transactions amounting to Rs1.9 trillion. Similarly, e-commerce transactions recorded a growth of 87 percent by volume and 21 percent by value and the number of merchant Point-of-Sale (POS) machines also increased by 10pc reaching 79,134 machines.
The rise of digital transactions in Pakistan
A major reason for this growth in digital transactions was due to Covid, which forced people to shift from conventional transaction methods to digital transactions. Moreover, Pakistan launched the RAAST P2P system of payment that allows end-to-end digital payments among individuals, businesses, and government entities. The government has also introduced a Tax Law Ordinance which forces companies to make payments exceeding Rs. 250,000 digitally. Owing to the increase in digital transactions, Reza Baqir, governor state bank of Pakistan, said, "If the figure is $500 billion now, you can imagine the pace at which we are digitizing."
Read more: PM Imran Khan Launches Digital Payment System; Raast
Source: SBP Twitter