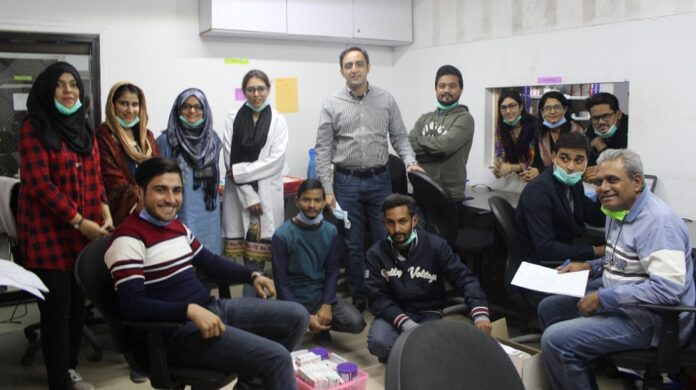 Karachi-headquartered online pharmacy startup Dawaai has raised $8.5 million in a round directed by 500 Startups, taking its total investment to date to $10.5 million. The round is composed of investment and debt and involved the participation of existing investor Sarmayacar and two-family facilities. 
The startup has stated that equity values for a notable majority of the round. The deal further include secondaries with some investors exiting the firm, producing some remarkably good gains. Dawaai did not share the exact division but informed that secondaries were a very meager part of the deal.
Read more: Karachi-based fintech startup, 'Abhi' raises $2 million in a seed round
The startup was established in early 2014 by Furquan Kidwai, Dawaai sells medicines, personal care items, and pharmaceutical supplies to people and MSMEs (pharmacies) across Pakistan through its web and mobile-based platform. It works directly with the medicinal firms and large dispensers to sell genuine drugs at what its states are the most affordable possible rates. Moreover, the users can request the medicines by just uploading their prescription or by attaching them manually to the cart applying a search on the platform. 
Read more: Three Pakistani startups win a £668,000 GSMA grant for mobile internet adoption and digital inclusion
Furquan Kidwai, the founder and CEO of Dawaai stated that a large number of customers who order medicines from their platform are chronic patients, "They need doctor consultations and lab tests regularly and to serve them better, we've been adding all these services to Dawaai and would continue to add more. It is very encouraging to see that teleconsultations offered by Dawaai have grown to tens of thousands of monthly sessions in no time."
In addition, Tony Wang, the Managing Partner at 500 Startups, stated that in recent years, Furquan and his team have built Dawaa not only as of the premier digital health startup in Pakistan but also as a pioneer tech firm in a developing startup ecosystem. He further said that they are excited to recommence to back Dawaai as it promotes access to healthcare for millions of people.
Source: MenaBytes