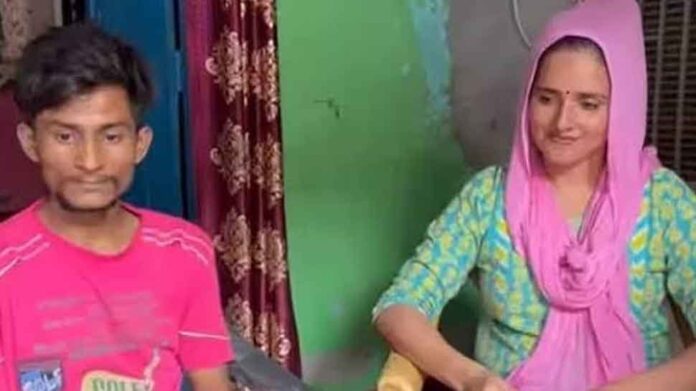 The Gau Raksha Hindu Dal, a right-wing group in India, has issued a stern warning to Seema Haider, a Pakistani woman who entered the country illegally to be with her Indian partner. The organization has demanded her immediate deportation, fearing she might be a spy for Pakistan, posing a potential security risk to the nation. As the controversy unfolds, Seema Haider finds herself at the center of a cross-border love story that began through the popular online game PUBG.
Right-Wing Group Demands Seema Haider's Deportation
Ved Nagar, the national president of the Gau Raksha Hindu Dal, made a video statement threatening to organize a protest if Seema Haider does not leave India within 72 hours. The group perceives her as a woman from a "traitorous nation" and raises suspicions about her being a spy. The video sparked controversy and intensified the debate surrounding Seema's presence in India, putting her and her Indian partner, Sachin Meena, in a precarious situation.
Back in Pakistan, Seema's husband, Gulam Haider, made an emotional plea to the Indian government, seeking the repatriation of his wife and children. He claimed that Seema was enticed and deceived into traveling to India via PUBG. On the other hand, Seema's friends and relatives expressed their desire for her not to return to Pakistan, highlighting the situation's complexities and the profoundly personal choices she faces.
The PUBG Love Story and Detention in India
Seema Ghulam Haider, a 30-year-old Pakistani woman, and Sachin Meena, a 25-year-old Indian, connected romantically while playing PUBG in 2019. Their virtual relationship evolved into a real-life romance, and earlier this year, Seema clandestinely crossed into India through Nepal to live with Sachin. The couple began cohabiting with Seema's four children in a rented flat in Greater Noida's Rabupura area.
However, their happiness was short-lived when authorities detained Seema on 4th July 2023 for entering India without proper documentation. Sachin was also arrested for assisting her. While they were later released on bail, the situation remains tense due to the right-wing group's threats and the specter of deportation looming over them.
Also read: The Cross-Border PUBG Love Story Gripping India and Pakistan