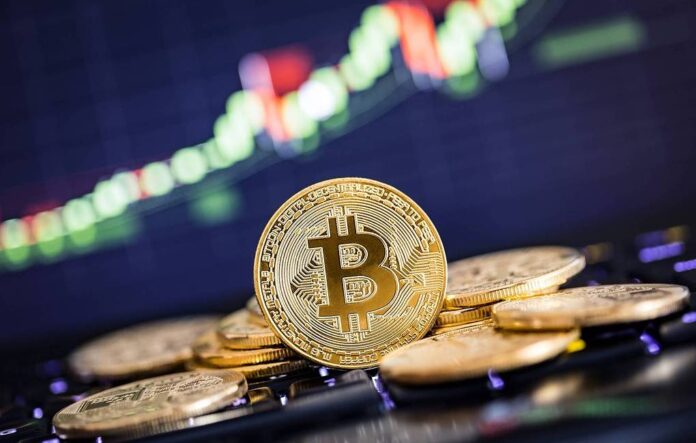 Bitcoin's value has dropped below $60,000 once again, ten days after squeezing past marquee levels of $67,000 and above. Since October 17, 2021, this is the first time the largest flagship digital currency has fallen below the $60,000 threshold, citing concerns of a possible fallout amongst investors who jumped on the ETF bandwagon two weeks ago.
Bitcoin's Value Has Dropped by 6.6% in the Last 24 Hours 
According to the reports of a Bitcoin futures ETF landing in the United States, BTC showcased a memorable bull run, tearing into a new all-time high price of $67,276. Though, the immediate positive effect over the SEC's crucial ETF settlement appears to have stopped, based on today's market activity. Bitcoin has fallen by 6.6 percent in the last 24 hours and was selling at $59,104.
Read more: Bitcoin Once Again Surpasses the $50,000 Price Barrier
Over the last few exchanging sessions, Bitcoin's value has been slightly range-bound, as any hints of profit-taking have been answered with notable drop purchasing. Lower caps further made similar appearances after Monday's market opening, with the top 20 coins dropping a considerable cap over the weekend.
Other Notable Cryptocurrencies Are Also Facing a Decline
In addition to Bitcoin's value dropping, the second-largest flagship cryptocurrency Ethereum declined by 4.27%, finishing at $4,037 after transactions through big-time exchanges such as Binance postponed due to heavy loads and transfer of funds to the first-ever US-led Exchange-Traded Fund (ETF). The Binance coin (BNB) marginally plummeted as low as $457, while Cardano, slipped to $2 after hitting highs that rose between $2-2.4.
Moreover, Ethereum rival Solana — the sixth-largest digital currency by market cap — declined by 7.42% after establishing a new all-time high price above $219 two days ago. The overall digital currency space has risen recently, with Bitcoin's value attaining a new all-time high of almost $67,277 last week and Ethereum setting its own apex of $4,361. While the ETF frenzy has subsided and crypto trends cool down, big-name analysts and specialists are still positive to see another bull run in the coming few days of trade.
Source: Pro Pakistani