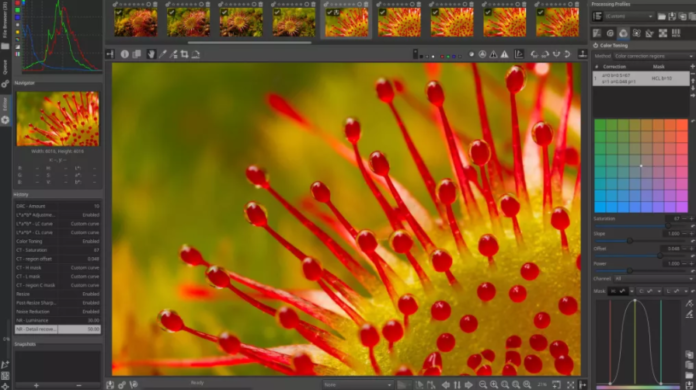 Adobe is now rolling out new content attribution tools in beta today to help creatives guarantee that their work isn't stolen and for the public to see how pictures were created. The organization, together with a set of partners, first launched its Content Authenticity Initiative two years ago.
Adobe's Latest Content Attribution Tools Will Help to Curb Misinformation
Moreover, Adobe's new content attribution tools will help the company to expand on its mission to protect provenance and attribution data for digital content to resist misinformation. Specifically, Adobe is rolling out what it calls "content credentials." This involves an opt-in feature in Photoshop that cryptographically signs the metadata and edits records of content credentials-enabled images, as well as the automated download of content credentials from Adobe Stock, the company's stock imagery service. 
Read more: Charles Geschke: Co-founder of Adobe and co-inventor of PDF, dies at 81
Furthermore, as users edit photos in Photoshop, the application will automatically update the edit history — including the use of AI tools — and a list of assets the users use to create images in the background. Using the latest content attribution tools creatives can further link their social media handles to crypto wallet addresses from within Photoshop and connect their wallets to Behance, for instance.
Adobe's Remix Feature Helps to Rearrange Songs to Better Alignment
In addition to this, Adobe is bringing the Remix feature that it earlier launched on Audition to Premiere Pro in beta. It helps rearrange songs to better align with the video, without manually applying razor cuts and crossfades. Moreover, the feature employs Adobe Sensei AI technology to analyze the audio patterns and dynamics in songs and utilize them to generate new mixes with particularized durations.
Using Premiere Pro Editors Can Animate Puppets on Screen
Editors on Premiere Pro can further animate puppets on screen employing a new Body Tracker feature within Character Animator. Additionally, there is Puppet Maker to let animators create new characters for their moves in the video, without using Photoshop or Illustrator.
In addition to the launch of the latest content attribution tools, Adobe at its Max 2021 has added updates to the Content Authenticity Initiative. One of the significant additions is Content Credentials through which the corporation will provide and access digital content provenance and attribution. The new feature is coming in beta for millions of Adobe creative users, the company stated. 
Source: TechCrunch