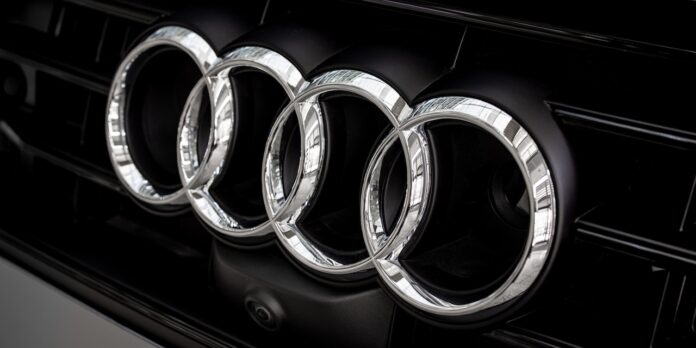 Audi is a member of one of the biggest automobile production groups in the world, the Volkswagen Group. It is among the three most reputable German vehicle brands that specialize in lavish cars. Audi cars are manufactured in 9 facilities all around the world. In the year 2020 alone, Audi manufactured over 1.6 million car units. Moreover, latest Audi price in Pakistan ranges from PKR 7,000,000 to 46,600,000.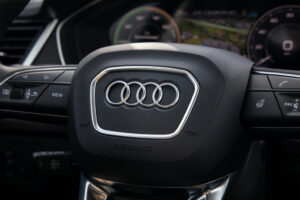 The company officially entered the car market of Pakistan in the year 2006, in partnership with Premier Systems. In 2016, there were reports of Audi intending to begin domestic production of vehicles with a $30 million investment. As of now, Audi proposes its complete vehicle lineup in Pakistan as CBUs.  
History of Audi
Audi is a globally renowned car-producing corporation, which started its service in 1910 in Germany. For growing its business, it had joined with the other vehicle producing company in 1932 and created an Auto Union. Audi's success tale started in 1980 when it got consumers' attention at Geneva Motors Show as a single automobile company. Audi Price In Pakistan is not much high, In Pakistan, Audi cars have been very successful due to the presence of a regional partner. The chance to own a lavish German vehicle at a reasonable price draws in many buyers.
Read more: Here's All You Need to Know About the Ferrari Price in Pakistan
Latest Audi Price in Pakistan
AUDI A6 Price In Pakistan- 2021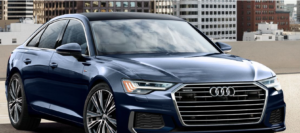 Being more than just a prime luxury vehicle, the expected Audi A6 price in Pakistan is going to be as high as PKR 9,500,000. And the Audi A6 2021 is worth this amount. The Audi A6 blends progressive design, innovative advancements, and a variety of specialties into a remarkably sporty and artistic synergy. Smooth and progressive at the same time and extravagance initiate a new avenue of mobility.
AUDI A4 Price In Pakistan- 2021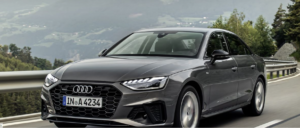 The Audi A4 is a car full of extravagance and luxury. It will dazzle you not only in terms of power generation but also performance and intelligence. There is uniqueness and advancement to observe from every aspect and angle of the car. It takes lead amongst rivals for its excellent technology and aesthetics. The expected Audi A4 price in Pakistan of this model is around PKR 9,360,000.
AUDI A6 – 2020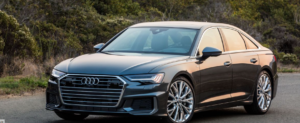 Audi A6 2020 is another popular and successful Audi car. The model of Audi is dynamic from the exterior and perfectly luxurious from the interior. Meantime, the robust engine delivers dependable performance for an efficient driving experience. The fuel economy is also very engaging. The Audi A6 price in Pakistan of this model ranges from PKR 21,500,000 to PKR 27,650,000.
AUDI A5 Price In Pakistan- 2020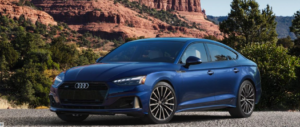 The latest Audi A5 2020 is a proud member of the Audi A-series, arrives as a total re-interpretation of the coupe. It is as light as a coupe and, at the same time, as robust and fashionable as a sports automobile. Right from the hood to the tailpiece, the design mimics the classic design of a two-door car. The Audi price in Pakistan of this model is around PKR 10,500,000.
Read more: Here's All You Need to Know about Lamborghini Price in Pakistan 2021
AUDI A4 – 2020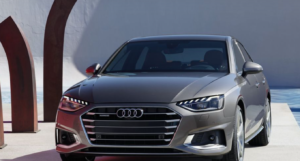 The strong and muscular Audi A4 2020 comes with a compact and sleek form that successfully challenges conventions and looks to be a perfect urban character for daily life. The completely new geometrical design of the vehicle emphasizes cutting edges which radiates an air of style and elegance. The Audi A4 price in Pakistan is around PKR 10,500,000.
AUDI A3 Price In Pakistan – 2020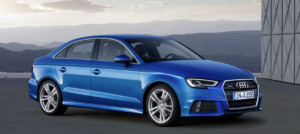 With its classic design and dynamics, the Audi A3 2020 from the house of Audi exudes a completely new light on the term "Sedan". This model appears muscular in looks and spacious from the inside, the new Audi A3 appears to be as light as a coupe. Moreover, this sophisticated and bold four-wheeler is also a sports car. The Audi A3 price in Pakistan is around PKR 6,050,000.
Image Source: Car and Driver