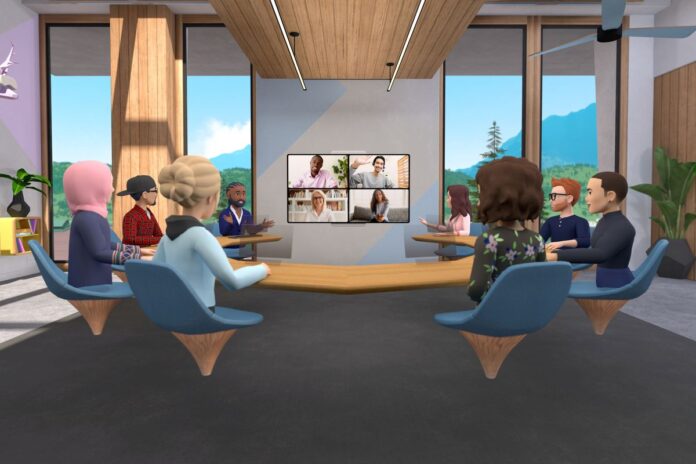 Social media giant, Facebook has launched a test app 'Horizon Workroom' to create a virtual-reality workspace that is much more interactive compared to routine video conferencing. The company is expecting remote work to become the latest norm and is creating this new remote work app with the help of Oculus.  
Virtual-Reality Remote Work App is the Future of Metaverse
As per Facebook, this latest method of communication could soon become the future workspace naming it a 'metaverse'. To use the virtual-reality remote work app, users will have to use Oculus Quest 2 headsets to host meetings in the form of avatar versions of themselves. Facebook is presently testing the beta version of the metaverse application.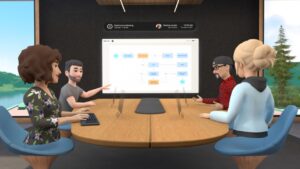 World's Largest Social Network Heavily Invests in AR and VR
Furthermore, Facebook views its latest launch as an early step toward developing the futuristic "metaverse" that CEO Mark Zuckerberg has lauded in recent weeks. Moreover, Facebook, the world's largest social media platform has massively invested in developing virtual and augmented reality hardware such as the Oculus VR headsets, AR glasses, and wristband technologies, and acquiring a group of VR gaming studios, including BigBox VR.
Read more: Facebook to Add End-to-End Encryption to Messenger Calls and Instagram DMs
Moreover, Facebook's vice president of its Reality Labs group, Andrew "Boz" Bosworth, stated that the new Workrooms app provides "a good sense" of how the firm envisions details of the metaverse. "This is kind of one of those foundational steps in that direction," Bosworth told reporters during a VR news conference.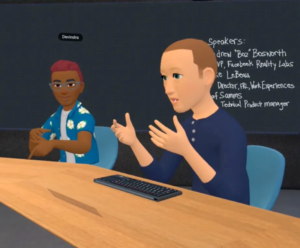 In addition to this, during a news briefing done by VR, the firm showed how Workrooms users create their own avatar which will then be utilized to meet others in the virtual-reality conference rooms and work on shared whiteboards or documents, while still interacting with their own physical desk and computer keyboard. 
Facebook's Horizon Workroom Requires Oculus Quest 2 to Operate
While the recently introduced remote work app is a free download, the required hardware which is Oculus Quest 2 costs around $300. The new platform supports up to 16 people collectively in virtual reality and up to 50 total including video conference members. The employees of Facebook are themselves conducting conferences using Horizon Workroom, the latest remote work app.
Source: Mashable