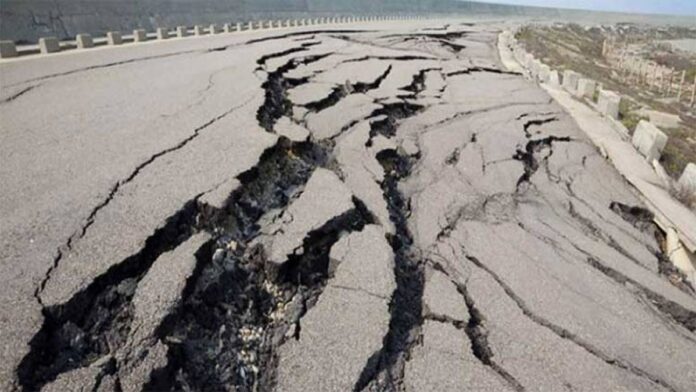 A 6.5 magnitude earthquake rattled much of Pakistan, Afghanistan, and parts of India. The epicenter of the earthquake was in the Hindu Kush mountain range, near the remote northern Afghan province of Badakhshan. At least 302 people have been injured in Khyber Pakhtunkhwa while nine are reported dead. Hospitals in the Swat Valley treated at least 250 patients, of whom 15 suffered minor injuries and more than 200 were unconscious.
6.5 Magnitude Earthquake Hits Parts of South Asia
Large parts of South Asia are seismically active because a tectonic plate known as the Indian plate is pushing north into the Eurasian plate. According to the European-Mediterranean Seismological Centre, shaking was felt over an area 1,000 kilometres wide by approximately 285 million people in Pakistan, India, Uzbekistan, Tajikistan, Kazakhstan, Kyrgyzstan, Afghanistan, and Turkmenistan.
Several high-rise buildings in Islamabad, Rawalpindi, and Peshawar have developed cracks due to the earthquake and teams are mobilized for evacuations. "The quake was so strong and terrifying, we thought houses are collapsing on us, people were all shouting and were shocked," said Shafiullah Azimi, a Kabul resident.
The Harsh Memories of a Disastrous Earthquake
In 2005, Pakistan has gone through a horrific 7.6 magnitude earthquake that caused major destruction in northern Pakistan, northern India, and Afghanistan, an area that lies on an active fault caused by the northward tectonic drift of the Indian subcontinent. The Muzaffarabad area was the worst hit, and a number of villages there were totally destroyed. Remembering the horrific earthquake, Mirza Aurangzeb Saifullah, a resident of Pakistani-administered Kashmir's capital Muzaffarabad, said; "That sound triggered the trauma of the 2005 earthquake. I was terrified that the sound will increase, the jolts will keep coming back stronger and longer, but God was merciful. The jolts stopped soon."
Read more: Deadly Earthquake Jolts Turkey and Syria; Turkey Declares Highest Level Emergency