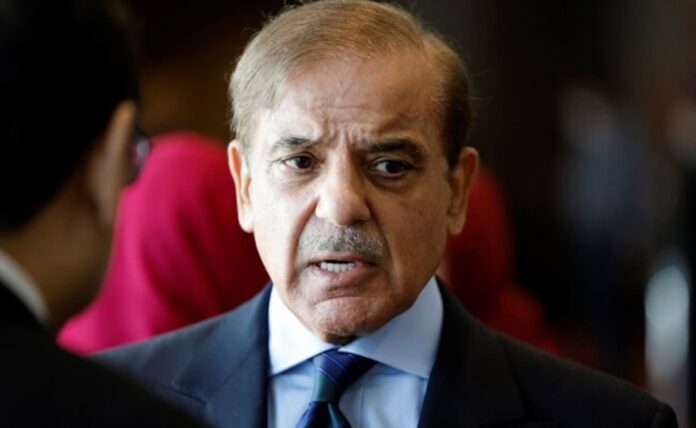 The federal government has announced 15 mega initiatives under the Prime Minister's Youth Development Package at the cost of Rs150 billion for the youth of the country, out of the 15 schemes some of them are already in place for many years but the government has now brought all of them under the umbrella of the PM's Youth Development Initiatives.
حکومت نے نوجوانوں کو انفارمیشن ٹیکنالوجی میں فنی مہارت مہیا کرنے کے لیے #YouthSkillsTrainingProgram کا آغاز کیا۔ آئیندہ 3 سالوں میں 100000 نوجوانوں کو جدید فنی مہارت دی جائے گی تاکہ ملک کو آنے والے دور کے تقاضوں کے مطابق ہیومن ریسورس مہیا یو۔ @betterpakistan #PM4Youth pic.twitter.com/9xg8SRLl9U

— Ministry of Planning and Development (@PlanComPakistan) March 21, 2023
Schemes Under the Prime Minister's Youth Development Initiatives
The Prime Minister's Youth Development Initiatives consist of 15 schemes which are listed below:
1. Ba-Ikhtiyar Naujawan Internship Program
2. PM's Youth Laptop Program
3. 5,000 Scholarships for the students of Balochistan and Ex- FATA
4. Rasta grants for research
5. Establishment of Seerat Chairs
6. Establishment of Sub Campuses of Public Sector Universities in the Least Developed Districts of Pakistan
7. Youth Skills Training Program
8. Young Development Fellowship Program
9. Seven Centers of Excellence
10. Pakistan Innovation Fund Young Development Leader Award
11. Special Development Scheme for the Uplift of the 20 Poorest Districts of Pakistan
12. Young Peace and Development Corps
13. 250 Mini Sports Complex across Pakistan
14. 1,000 PhD scholarships at top 100 universities in the US
15. 75 scholarships at top 25 universities of the world
Ba-Ikhtiyar Naujawan Internship Program
This internship program is Pakistan's most extensive paid internship program aimed at the economic empowerment of youth. Under this program, 60,000 paid internships will be given to young graduates across Pakistan. "The top priority of the government is to provide such facilities to the country's youth so that they can excel in their respective fields," said the Planning Minister. Under the Talented Youth Internship Programme, 30,000 unemployed, graduated youth would be provided Rs25,000 per month internship for six months in the private sector.
Read more: ECNEC Approves Prime Minister's Youth Laptop Scheme for Rs.10.8 Billion