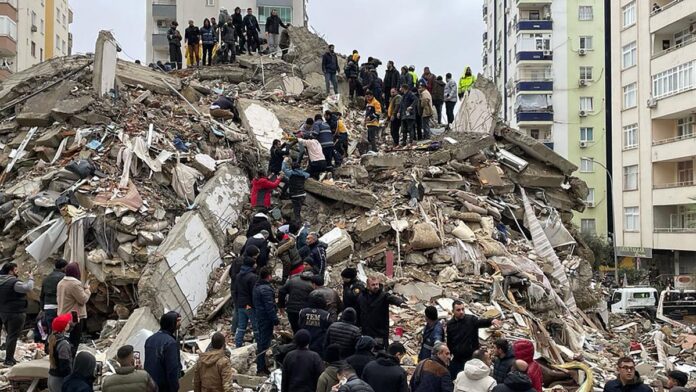 A major earthquake of magnitude 7.8 jolts central Turkey and north-west Syria early on Monday morning, killing more than 500 people and injuring hundreds as buildings collapsed across the affected regions. By 7 am GMT the death toll was recorded at 245 in government-controlled parts of Syria and 284 in Turkey. Following the Turkey and Syria earthquake, the former imposed a level 4 emergency which is the highest level of emergency that needs international help.
Turkey and Syria Earthquake: International Community Responds
The White House has issued a statement saying that US president Joe Biden has instructed the federal government to prepare US assistance. Sweden's prime minister, Ulf Kristersson, has offered his condolences and offered help from his country. The British foreign secretary, James Cleverly, has also said that his country stands by ready to help.
According to the US Geological Survey, the quake struck at 4.17 am local time (1.17am GMT) at a depth of about 17.9km (11 miles) near the Turkish city of Gaziantep, which is home to about 2 million people. The heartbreaking pictures show rescuers digging through the rubble of levelled buildings in the area, while entire section of cities was destroyed.
Personal Account of Affected Citizens
A resident of Pazarcık told international media that a powerful jolt woke him and his family. "Our house looks solid from the outside but there are cracks inside. There are destroyed buildings around me, there are houses on fire, there are buildings that are cracking. A building collapsed just 200m away from where I am now," he said. Another resident, Hüseyin Satı, said; "The building where I live is not so tall, and was built in compliance with earthquake regulations, so it didn't collapse. But still there are cracks on the walls. A neighbour of mine broke his back while jumping from the balcony during the earthquake and is now in hospital."

Also read: Google Launches its Android Earthquake Alerts System in Pakistan